Political Akhada: Vote bank wrestles voters to the ground of crisis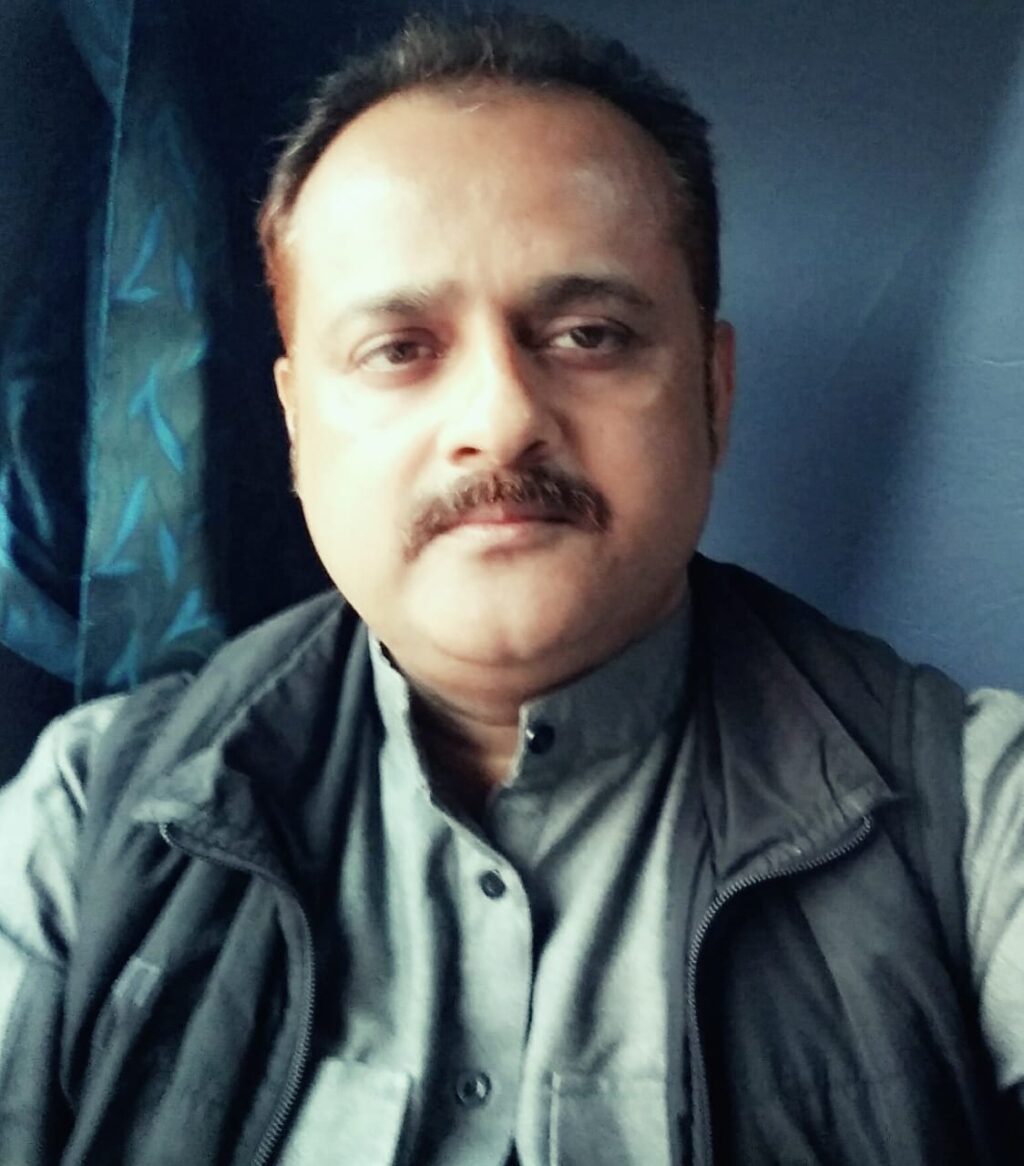 By Ramakant Chaudhary
New Delhi, April 17: The virulent mutant virus is ripping through states across the length and breadth of India. The danger posing serious threat to human life is looming large from dawn to dusk. The heart hammering in the chest as if any untoward incident could happen next moment in the face of second deadly waves of pandemic sweeping across the country. The eerie silence is torn apart by the wailing sound of the ambulance siren. Hospitals are imploding under the loads of skyrocketing infection cases and mortality rates. Mortuaries are bursting at the seam with dead bodies of corona patients being piled up. Crematoriums have turned into a sort of furnace as blaze of flames emanating from pyres after pyres while many more dead bodies are still being waitlisted for final rituals. Grounds are dug in advance for burials. This is not the script of any Hollywood horror movie rather it is a horrifying scene and bitter reality of a monstrous surge of deadlier mutant variants of Saars-Cov-2 that has left India gasping for oxygen.
India logged 2,34,692 fresh COVID-19 cases in the biggest daily spike so far with a positivity rate hovering around 15 percent. Positivity rate is a measure of the spread of the disease in the community. States administrations are somersaulting to tackle the unprecedented situation by clamping lockdown, restricted movements and night curfew to break the chain of Corona. Messages, from social media to mainstream media, are being spread to sensitize people to follow Cobid-appropriate behaviours. Health experts are pleading with people at different platforms of media to wear masks properly and maintain social distancing.
In such a grievous and scary situation when human life has been turned upside down, the "Akhadas" of politics are as usual charged up with wrestling of blame games between the government and opposition. For Netas, vote banks are above the values of voters' lives. The appeasement politics desperately wants to please all denominations, no matter if their lives could be at stake by doing so. Vote bank politics has eroded decency of democracy. Taking a holy dip at Harki Pauri Ghat during Kumbh seems to be more important than life getting tripped with Covid infection. What if a seer has died from COVID-19 and several others, including police personnel managing the religious gathering at Haridwar, have tested positive for coronavirus after attending the Kumbh mela? How badly has the repercussion of religious congregation turning Corona hotspot hit the creaking health infrastructure of the country? Who is responsible for it?
For political leaders it appears that allowing to open Nizamuddin Markaz mosque five times a day to offer Namaaz during the ongoing month of Ramzan is more important than risking lung collapse owing to the pandemic that does not know the boundary of Hindus and Muslims. Why is any religious gathering allowed in such an alarming Covid situation that could potentially be a super-spreader and hotspot of Coronavirus? What is the cost of human life in India? Puchhata hai Bharat…
For political parties, it seems palpable that organizing rallies to grab the Writers' Building is more important than the events that could write doomsday for voters, no matter if Corona spreads infection faster through crowds, gatherings and roadshows. Does it expose that earning political brownie points is more significant than the rising Covid death toll? We need to think over it. By all accounts, the appeasement politics has become deadlier than Covid pandemic, which facilitates killing of people and bleeding of Indian economy.
On the one hand Netas shed crocodile tears over a panic situation triggered by second wave of new variants of Corona, on the other hand poor health infrastructure owing to bad policy makes people feel being surrounded with furious crocodiles in the pond of death.
When space is at a premium for dead bodies in mortuary and hospitals cave in with daily Corona caseload, the pomp of Shahi Snan at Kumbh is accentuated by Uttarakhand Chief Minister Tirath Singh Rawat's words as quoted by different media: "I invite all devotees across the world to come to Haridwar and take a holy dip in the Ganga during Mahakumbh. Nobody will be stopped in the name of Covid-19 as we are sure the faith in God will overcome the fear of the virus."
When people are instructed by health experts to avoid any gatherings and crowd following Covid protocols, one UP BJP leader defends the massive religious congregation by saying: "Kumbh ki aastha coronavirus see bhaut badi hai (faith of Kumbh is above Coronavirus)."
When the media broadcasts the news of the Corona blast in Haridwar and enforcing Covid protocols is urgently needed, then a very shocking reply comes from Inspector General of the Kumbh Mela as quoted by the media: "It is very difficult to ensure social distancing… A stampede-like situation may arise if we would try to enforce social distancing at Ghats so we are unable to enforce social distancing here."
Did the Uttarakhand government have no idea of such massive gatherings in Kumbh or were they oblivious to the Corona pandemic? People want to know eagerly why such blunder has happened at the cost of human lives. As Uttarakhand goes to poll next year, was it political compulsion (appeasement) that the government could muster courage to anger Sadhus-Sants by cancelling or deferring Kumbh Mela? Needless to say that Sadhus-Sants influence major chunk of Hindu voters during elections.
Virologists burn midnight oil trying to analyze the genome of apocalyptic Saars-Cov-2, the appeasement politics allows to offer Namaaz in gatherings. Doctors and health workers are round the clock on their toes to stabilize the health conditions of lungs collapsing patients even risking their lives, while Gudi Padwa goes on in full throttle compromising Covid guidelines.
When the Indian economy is writhing in the pains of losing livelihoods of migrant workers, the ongoing farm protests tossing away Covid-responsible behaviours are busy with calculating their political dividends. Sadly Prime Minister Narendra Modi is talking tough on the Covid management, leaders of all political hues, including BJP ones, are engaged with organizing Corona rallies riding on the shoulders of the unmasked Janata-Janardan amidst the surging cases of Covid in West Bengal.
Need to bust the vicious circle: if election rallies could take place then why not Kumbh Mela? And if Kumbh Mela goes on then why not Namaaz offerings at Markaz? This killing circuit is Corona super spreader and it must be demolished with political will-power. Until this chain is broken, breaking the Corona chain would not be possible. Prime Minister Narendra Modi has now appealed top seer to keep the Kumbh Mela symbolic in nature as huge numbers of Covid cases cropped at the religious gatherings. The Prime Minister's appeal looks like a chain being pulled when a train leaves the station, however his message must be acknowledged with immediate effect for the sake of humanity. Across the religion, we must underline that faith is for humans, not humans for faith. Human life is always above religion. Corona is a common denominator for all of us, let us join together to defeat it. History of pandemic Spanish Influenza-1918 teaches us the second wave is always deadlier than the previous one and the third wave also comes with vengeance.
(Ramakant Chaudhary is a journalist and political commentator. Views expressed are his own.)