PM Modi to reach Egypt today and meet his counterpart, Mustafa Madbouli, in Cairo in the evening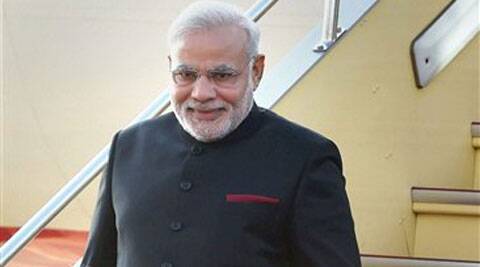 Cairo, 24 June : Prime Minister Narendra Modi is arriving on a two-day state visit to Egypt today. During this, discussions will be held on strengthening relations between the two countries and increasing cooperation in new areas of business and economic cooperation.
Prime Minister Modi will also pay tribute to the Indian soldiers who made the supreme sacrifice in the First World War. The Prime Minister has left Washington for Cairo after completing a four-day state visit to the US. Modi's two-day state visit to Egypt at the invitation of Egyptian President Abdel Fattah el-Sisi is the first bilateral visit by an Indian prime minister since 1997.
Prime Minister Modi will also visit the Heliopolis Commonwealth War Grave Cemetery. There are memorials to about 4,000 soldiers of the Indian Army who died fighting for Egypt and Palestine during the First World War. The Prime Minister of India, Narendra Modi, will also visit the Al Hakeem Mosque, located in the capital, Cairo.
Prime Minister's Egypt visit schedule: June 24: Arrival in Cairo at 2:45 p.m. local time Round table meeting with Egyptian Prime Minister Mustafa Madbouly at 5:10 Interaction with the Indian community at 6:10 p.m. 6:50 pm: Meeting with the Grand Mufti of Egypt 7:15 p.m. Discussion with Egyptologists 25 June: Visit to Al Hakeem Mosque at 9:30 a.m. 10:30am Visit the Heliopolis War Cemetery. Meeting with the President of Egypt at 11:00. delegation-level talks. MoU signing. Press conference at 2:00 Departure for India at 3:00 pm.
India's Ambassador to Cairo, Ajit Gupte, has said that India and Egypt are the two most ancient civilizations, and our relations are more than four thousand years old. We have had maritime links for centuries. In recent years, especially after the coming to power of Egyptian President Abdel Fattah el-Sisi and Prime Minister Narendra Modi, the relationship has strengthened further.
Ambassador Gupte said that everyone in Egypt is influenced by Indian culture. People have been watching Hindi films for decades. India and Egypt have worked together for the Non-Aligned Movement. The close friendship of Mahatma Gandhi and Saad Jaglaul is known to the whole world. Egyptians want to be close to India. He is very closely associated with our culture and our family values.