PM Modi shares splendid sight of the Sun Temple on a rainy day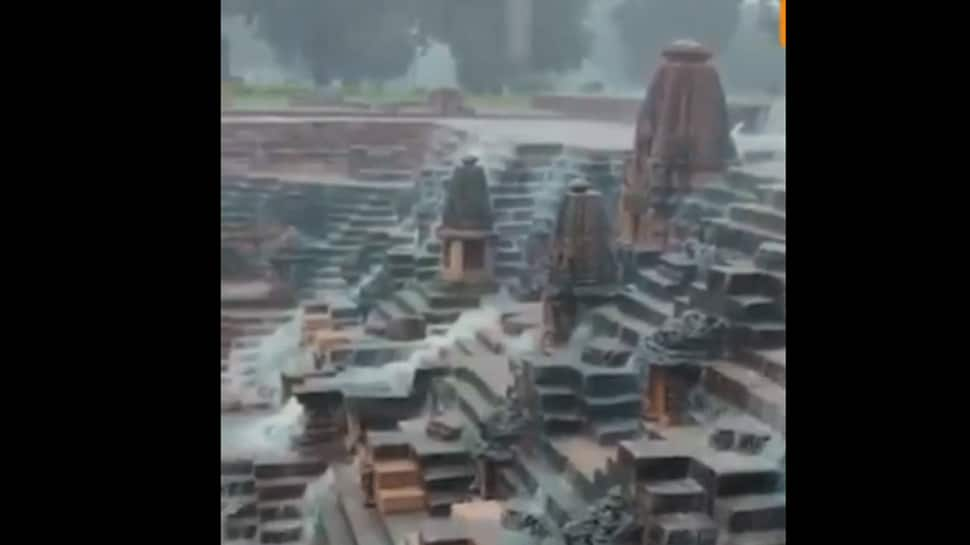 New Delhi, Aug 26 (HS) Prime Minister Narendra Modi on Wednesday shared a rare video of the famous Sun Temple of Modhera on social media, saying that the iconic Sun Temple of Modhera looks amazing on a rainy day.
A 55-second video shared on Twitter by PM Modi has shown his love towards nature. It has also shown the craftsmanship of the Modhera Sun Temple sculpture built at Modhera village, 30 km south of Patan, Gujarat. This temple is considered to be one of the oldest temples of the Sun God.
Modi wrote in the tweet, "Modhera's iconic Sun Temple looks splendid on a rainy day!"
The clip has garnered over nine lakh views so far apart from 28,000 retweets and almost two lakh likes. In the comments section, netizens thanked PM Modi for sharing the video and marveled at the heritage of India.
Dedicated to the solar deity Surya, the Sun Temple was constructed after 1026-27 CE during the reign of Bhima I of the Chaulukya dynasty. It is a protected monument maintained by the Archaeological Survey of India.