PM Modi releases Rs 17,000 crore to 8.5 crore farmers under PM-KISAN scheme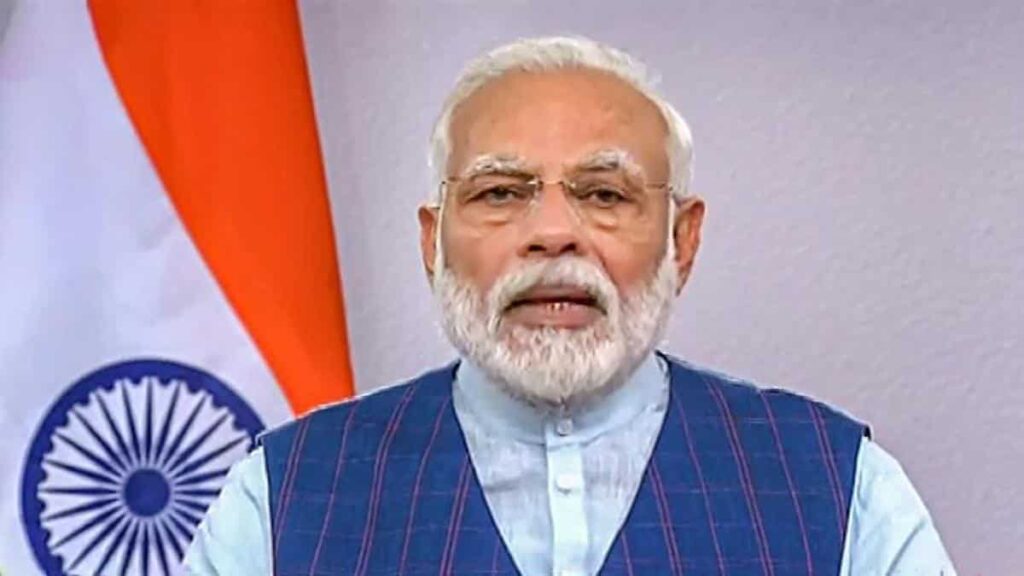 New Delhi, Aug 09 (HS) To boost the country's agriculture sector and to provide aid to farmers amid the Covid-19 crisis, Prime Minister Narendra Modi launched Rs 1 lakh crore Agriculture Infrastructure Fund on Sunday. PM Modi also initiated the transfer of Rs 17,000 crore to an estimated 8.5 crore farmers under the PM Kisan Samman Nidhi scheme.
On the occasion, the Prime Minister expressed happiness and said that Rs 17,000 crores of PM-Kisan Samman Nidhi have been deposited into bank accounts of 8.5 crore farmers "with a single click".
With this transfer, the scheme has provided over 90,000 crore in the hands of more than 10 crore farmers since its launch on December 01, 2018.
According to the Ministry official, the scheme will support farmers, PACS, FPOs, Agri-entrepreneurs, etc. in building community farming assets and post-harvest agriculture infrastructure. These assets will enable farmers to get greater value for their produce as they will be able to store and sell at higher prices, reduce wastage, and increase processing and value addition.
Today, within just 30 days after Cabinet formally approved the scheme, the first sanction of over Rs. 1000 crore was made to over 2,280 farmer societies.
The event was conducted through video conference and was attended by lakhs of farmers, FPOs, cooperatives, PACS, and citizens joining from across the country.
The PM also virtually interacted with three Primary Agriculture Credit Societies from Karnataka, Gujarat, and Madhya Pradesh who are among the initial beneficiaries of the scheme.
The Prime Minister also expressed confidence in how farmers and the agriculture sector will benefit from the scheme. He said the scheme shall provide a financial boost to the farmers and agriculture sector and increase India's ability to compete on the global stage.