Only 7 UP dists complete survey of govt schemes and geo-tagging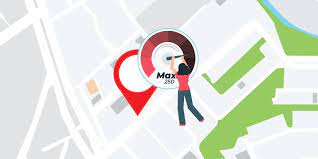 Prayagraj, April 17(HS): Despite frequent reminders, only seven districts in Uttar Pradesh have completed a survey of government schemes and geo-tagging of schools, prompting the authorities to threaten action against basic Shiksha Adhikari (BSAs).
"We've found a lack of geo-tagging in the primary and secondary schools on the part of BSAs. BSAs who do not complete the geo-tagging by the deadline will face disciplinary action," says Vijay Kiran Anand, the UP general director of school education. Just seven districts have completed the geo-tagging work so far, according to a report prepared by administrative officials.
Several facilities, including drinking water, blackboards, toilets, tiles, handwashing machines, furniture, and others, are being given to primary and upper primary schools as part of "Operation Kayakalp." "We need to finish the survey and geo-tagging of these facilities or we won't be able to get the budget from the central government," Anand said. "Action will be taken against the erring BSAs, district coordinator (training), and district coordinator (construction) if the work is not completed within two days," Anand cautioned.
Districts, where 100% of work has been completed, including Sant Ravidas Nagar, Ballia, Hathras, Jalaun, Deoria, Etah, Maharajganj, while the districts meeting less than 50% of the target are Chandauli, Gonda, Ambedkarnagar, Lalitpur, Hardoi, Agra, Lakhimpur Kheri, Shravasti, Unnao and Mathura.