Offsite Emergency Mock Drill at JSW Vijayanagar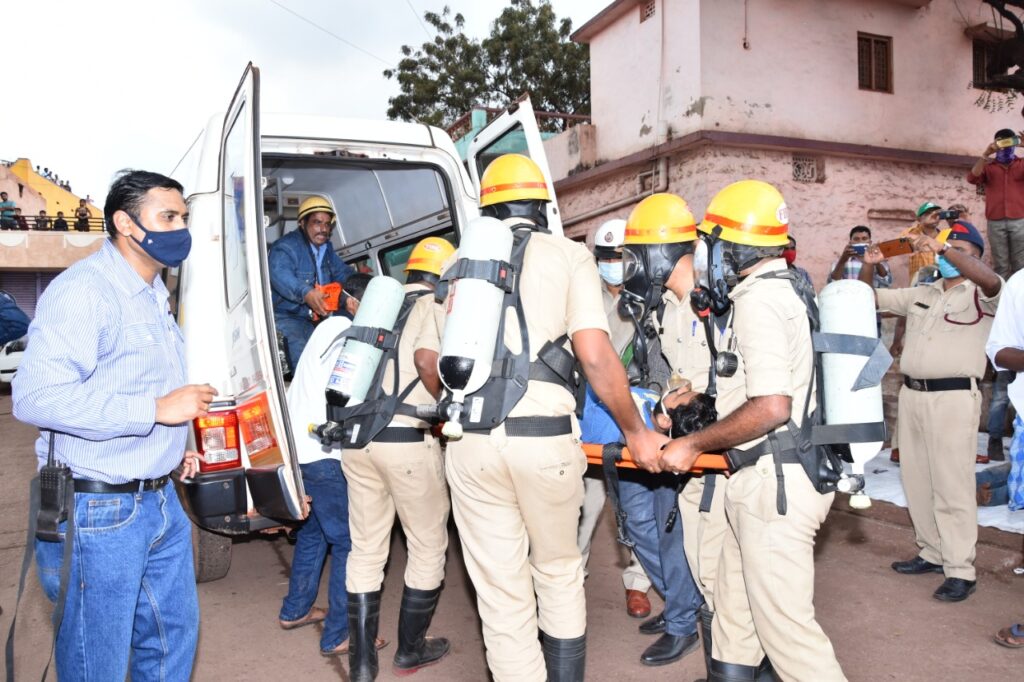 Ballari, Jan. 08, (H.S); JSW Steel in association with Ballari district administration and District Disaster Management Authority Ballari, organized an off-site safety mock drill rehearsal at the plant.
The scenario of this drill was leakage of Corex gas from the gas holder affecting a few parts/areas of the plant, Jindal airport, Vidyanagar Township, and Vaddu village.
The objective of this mock drill was to build awareness amongst the community about the hazards, mobilization of resources, safe evacuation, rescue, and rehabilitation during any emergency.
Fire, Health, Police, Revenue dept Factories & Boiler, Pollution Control Board, AH&VS, Civil Defence Department, Red Cross, Home Guard, Vaddu Panchayat, JSW Steel, Energy, Cement, ECPL, SIP, JSSL, BTPS, and Jindal Sanjeevani Hospital supported this drill.
The evacuation team evacuated affected persons from Vaddu village to Talur High School, Vidyanagar residents to the sports complex, and people in the plant to Glasshouse assembly point.
Total 37 people were rescued from the Vidyanagar township and villages. Based on the severity, affected people were shifted to Sanjivini & Sandur hospital.
Speaking on the occasion,  Ballari Deputy Commissioner  S.S. Nakul, admired measures and precautions adopted by JSW Steel in reducing/mitigating emergencies. While addressing the gathering, he focussed on the importance of emergency preparation and adopting advanced technologies to prevent & contain hazardous gas leakage. He also applauded communication between all the agencies that supported this evacuation process.
The mock drill was witnessed by Ramesh Konareddi, Assistant Commissioner, Ravindranath Rathod, Jt. Director of Factories, Paramesh G District Disaster Management Professional and Krishnappa, Sr. Asst.Director of Factories Rajashekar Pattenasetty President JSW Vijayanagar works and senior JSW officials.