No conflict between India and Bhutan over river water flow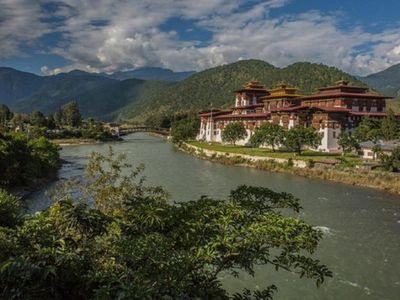 Baksa, June 26, (HS) As per media reports, after Nepal and Bangladesh targeted India following its clashes with China and Pakistan, Bhutan is following the same path, which is not true.
As per reports, after Bhutan stopped its river waters from reaching India, farmers in Assam are finding it difficult to irrigate their farms. Protesting against this decision, the farmers of Baksa district have expressed the urge to demonstrate, as since 1953 Assam farmers are using their river water for irrigation, and this step will affect 25 villages.
On Thursday the farmers conducted a small protest on the road that leads to Bhutan near Assam-Bhutan border, which was portrayed as India-Bhutan conflict by the media. After the incident India's SSB officials resolved the issue after necessary talks.
As per sources, to direct the flow of river water to the farms, the farmers had to go to Bhutan after crossing the border to do the same but after the Corona pandemic travelling like this is not possible.
Top officials have given their statements regarding this and said that there is no conflict between the two countries and the step was only situational. The water flow is still on.