New bridge over Ganga to cut down distance between Lucknow-Prayagraj and MP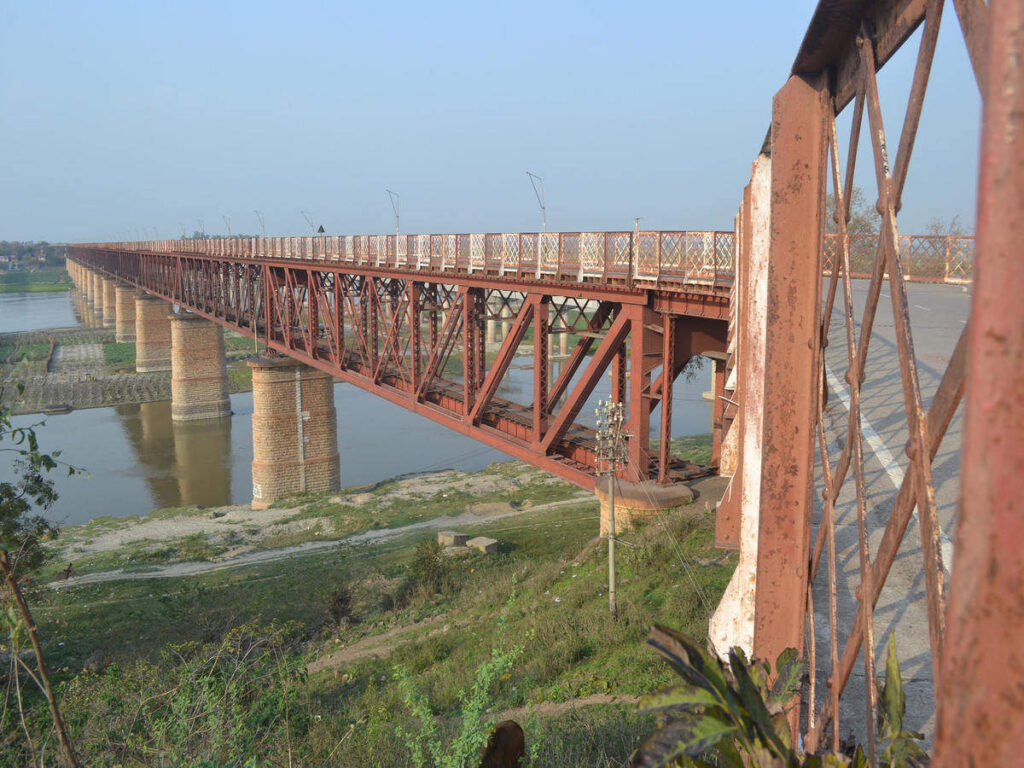 PRAYAGRAJ, September 3 (HS): Commuters either travelling between Lucknow and Chitrakoot, or from Prayagraj to Madhya Pradesh have a reason to cheer! The construction of a new bridge across the Ganga will reduce the distance between Kunda Pratapgrah's Kareti ghat and Kaushambi district's Shahzadpur. Consequently, the overall distance would be cut by half. Commuters will save around one hour of travel time after the completion of this new bridge, which is being built by the UP state bridge corporation and is based on German cable-stay bridge technology.
Those travelling from the state capital or Raebareli and Pratapgrah to Chitrakoot or MP must cross the Ganga either at the old bridge near Kade Dham (which connects to the GT road at Saini) or all the way up to Prayagraj and cross Phaphamau while driving towards MP and Chitrakoot from Naini. Commuters, on the other hand, will be able to save roughly 50 kilometres of travel time once this new bridge, which is around 90% finished, is completed.
Commuters would have to use the road towards Kareti ghat (from the by-pass at Kunda on the Prayagraj-Lucknow highway), cross the Ganga on the future bridge, and continue straight to Shahzadpur at Kaushambi to reach the bridge. The road to Chitrakoot via Muratganj must be followed from there. The new bridge is anticipated to open to traffic by the end of December. ?The government sanctioned the construction of this 1272 metre long bridge over the Ganges between Kareti Ghat and Shahzadpur in July 2019, and we took over the construction of the bridge, which is currently approximately 94 percent complete,? said Subhash Pratap Bagri, project director.
The construction of this bridge will cost over Rs 248 crore. This bridge, like the new bridge across the Yamuna at Prayagraj, is designed as an extradosed cable-stay bridge using German technology. Thirteen pillars support the bridge. Despite the fact that the bridge construction was delayed owing to the first and second waves of the pandemic, and work came to a halt for several days, the firm was able to make up for lost time and reduce the delay to just a few months.
The bridge will also benefit Prayagraj residents who live in the city's western area. Because they won't have to travel all the way to Phaphamau to get to Lucknow or Raebareli, the distance between Prayagraj and Lucknow will be cut in half. Rather, they would have to travel to Bharwari and Shahzadpur, cross the Ganga, and then proceed to Lucknow via the Kunda by-pass.