NABARD's role in empowerment of women commendable : UP Governor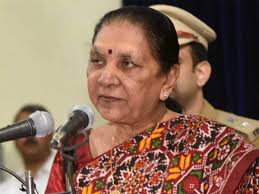 Lucknow, 08 March (HS) :      The Uttar Pradesh Governor Smt Anandiben Patel on Monday said that the NABARD has been playing a pivotal role in the empowerment of women through its innovative initiatives like Self Help Groups (SHGs). She was inaugurating Mahila Samriddhi Mahotasava, a three day event being organised by the NABARD at the Raj Bhawan here from 08 to 10 March to mark the International Women's Day.
The Governor on the occasion said that the SHG movement has changed the thinking pattern of the women from being a homemaker to a nation builder. She expressed happiness that now women are stepping out of their houses and excelling far ahead of their male counterparts in many areas.
She said that despite academic achievements, women are not aware of their own physical as well as mental health issues. Fatal diseases like breast and cervical cancer are the major unattended causes for fatality of women, she added. Smt Patel urged the NABARD to focus not only on the economic progress of women but also on their holistic development and include the discussion on social evils as a part of their agenda and programmes in public fora.
The UP Minister for Women and Child Welfare Smt Swati Singh on the occasion outlined the role of women both in the family and  the society. She said that for women to become self reliant and economic independence is essential.
The CGM, NABARD DS Chauhan while welcoming the dignitaries said that the development of the women is core mandate of NABARD. He informed that NABARD's SHG Bank Linkage Programme is the world's largest micro finance initiative,  facilitating bank linkage of over 10 crore household so far.