Muslim League is secular party: Rahul Gandhi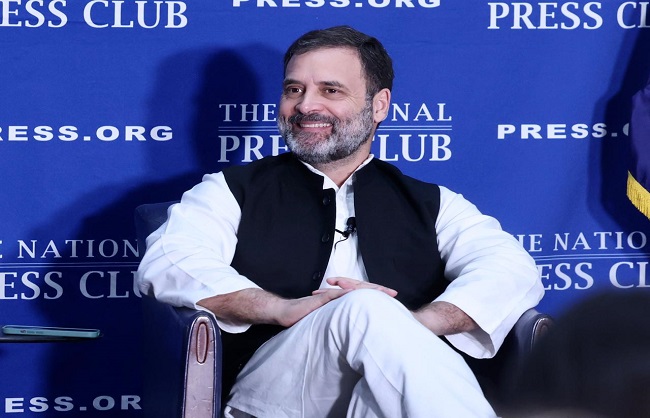 Washington, 02 June (HS): Congress leader Rahul Gandhi termed Muslim League a secular party. He said that the opposition parties are united in India against Bharatiya Janata Party. He was talking to the media at National Press Club.
Replying to a query about the alliance of his party with the Indian union Muslim League in Kerala, Rahul Gandhi called Muslim League a secular party. He spoke about a strong undercurrent and the results of the next general elections will be a big surprise for the people. The performance of Congress will be much better in the next two years. Karnataka results are indications of change in India. He also replied to questions about freedom of the press, religious freedom, issues relating to minorities, and the Indian economy. The relation with China is critical, he said.