MPLAD fund of BJP MP withdrawn fraudulently , deposited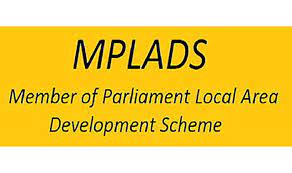 Chapra,2 April,2021 (HS) Local development fund to the tune of 89 lacs of BJP MP from Maharajganj, Janardan Singh Sigriwal, which was fraudulently withdrawn and sent to a businessman at Ahmad Nagar ,Gujrat, has been deposited. The amount was withdrawn on 4.11 2020 from account number 12380100016890 , Bank of Baroda, Chapra. The account was  the name of Distlrict Planning Officer. Now, a letter for recovery of  interest of the amount has been sent. Giving this information MP Sigriwal in a press conference today demanded capital punishment or such offenders who maneuver to plunder the money, which is life supporting for depositors.
MP said that ED is looking into the matter and focussing on involvement of Bank officials . Gangs or groups with national network is also being probed and a big racket would likely to be unearthed. He said that the said amount was not his personal amount. It was peoples money which was meant for development. Return of this amount is not a big thing, but the amount of all such victims who are falling prey to fraud of Banks, should be returned. Such persons in frustration even commit suicide, he said. He said that  he would raise the question in Parliament and demand capital punishment for such offenders and als demand return of money to those, who have been cheated.
He said that after this fraud came to light,  during updating of cash book on 23 Nvember,2020 and as the account was put on hold,, he wrote a letter to Branch Manager and to DM Saran, and secretAry Planning and development. An FIR against the Branch Manager was lodged with Chapra Town police station on 25 November,2020. Correspondence with General Manager of Bank of Baroda was also done by the then DM Saran. GM assured to pay back the fund with interest.
District spokes person of BJP Vivek Singh informed that some Bank officials had been arrested and put behind bars. ED is delving deep into it.