MP on high alert following threats of locust infestation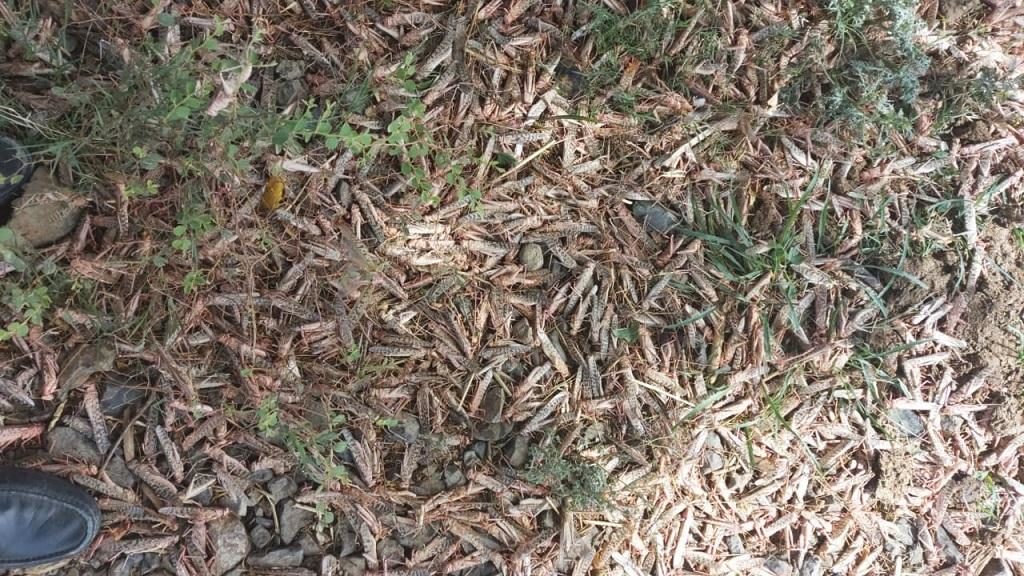 Bhopal,24 May(HS):  All districts of Sagar, Ujjain, Gwalior, Indore, Morena, Bhopal and Narmadapuram divisions have been put on high alert following fears of the locust infestation into the state.
The locust team has reached Tikamgarh, Datia and Sheopur districts according to the Director, Farmers Welfare and Agriculture Development.
He said the locust team has been spraying pesticides in the village Kardibujurg in Manasa development block of Neemuch district of Ujjain division on 22 May. The pesticides were sprayed by 8 units of central locust control and tractor powered spray pumps and 3 fire brigades provided by the district administration.
About 70 to 80 per cent of locust teams were destroyed by spraying pesticides from 10 tractor-sprayed pumps and 2 fire brigades in village Dabla of Badod development block of Agar-Malwa district in Ujjain.
Likewise, insecticides were sprayed by 3 tractorless spray pumps and 2 fire brigades, making 40 per cent control success in village Brahmagram in Harsud development block of Khandwa district of Indore division.
Similarly, effective control was carried out by spraying of pesticides by 15 tractor-sprinkler pumps and 5 fire brigades on the night of 22 May at village Rafikganj in Sehore district of Bhopal division.
Locust teams were prevented by spraying pesticides by 3 fire brigades in the Azadpur village of Niwari district of Sagar division. Even in Karanpura, Somtalai and Hanifabad villages of Harda district of Narmadapuram division 30 to 35 per cent locusts were destroyed by the spraying of insecticides by 2 tractor powered spray pumps and fire brigades.