MP Governor Lalji Tandon passes away in Lucknow.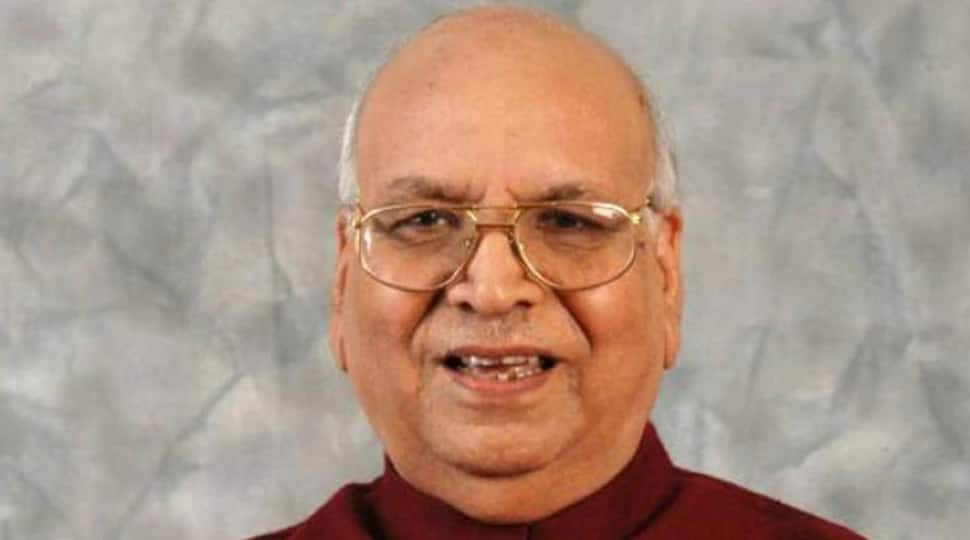 Lucknow, July 21 (HS) Madhya Pradesh Governor and veteran BJP leader Lalji Tandon (85) passed away after a prolonged illness here on Tuesday at Medanta hospital.
According a medical bulletin issued by the hospital Director Dr. Rakesh Kapoor, a five-time MP from Lucknow and considered close to former Deputy PM L K Advani, Tandon died of cardiac arrest at Medanta hospital ICU where he was admitted on June 11.
"As he was suffering from chronic liver disease and other multiple ailments, we put him on life support system. But despite maximum efforts by medical team, he breathed his last early this morning at 5.35 am", said Dr. Kapoor.
As news of Lalji Tandon's demise spread, it sent shock waves in the state capital.
Top state BJP and other political parties leaders apart from his supporters, rushed to the hospital to pay their last respects.
Tandon had also served as senior cabinet Minister in previous BJP state governments. Prime Minister Narendra Modi expressed his deep sorrow on Lalji Tandon's demise and recalled his old relationships with him.
According a state Government spokesperson, the state will observe a 3-day mourning.
Announcing the death of Lalji Tandon, his family members including his son Ashutosh Tandon people may come to pay their respects between 10 am to 12 pm at 9, Trilokinath Road on Hajratganj, Lucknow and after that at 64, Sondhi Tola, Chowk. His last journey will begin at 4 pm for Gulala Ghat and cremation will take place at 4.30 pm.
The family appealed to the people to offer their tributes from their residence in view of the Coronavirus guidelines to help maintain social distancing.
In a Tweet, Ashutosh Tandon, who is also a Cabinet Minister in the Uttar Pradesh Government, said leaders from other political parties like SP's Shivpal Singh Yadav, had sent their condolence messages to him.
Shivpal Yadav dubbed Tandon Ji's death as an irreparable loss to the state and nation. Describing Lalaji Tandon as a popular leader of the masses, an able minister and an administrator, Chief Minister Yogi Adityanath offered his warm tributes to Tandon ji.