Move to allocate Rs.340 crores to build 27 border roads in Uttarakhand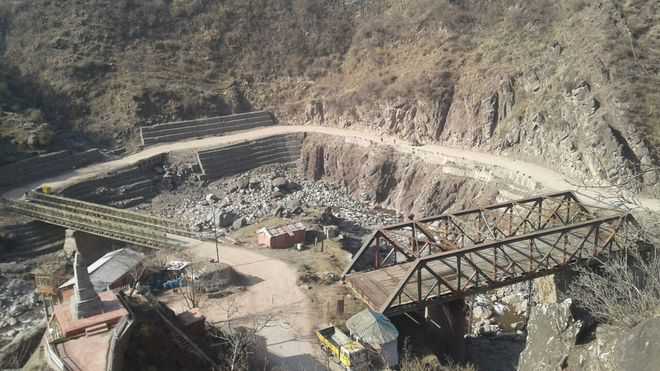 By Darshan Kunwar
Dehradun, June 29 (HS)  Amid tension with China and other development related to rapid construction activities by China, along Galwan valley and other parts of Indo-China border, Ministry of Defence's Border Road Development Board on Monday allocated a separate budget to the tune of Rs.340 crores for the building of 27 upcoming border roads in Uttarakhand.
 These upcoming border roads will be constructed along this side of Indo-China border roads in Uttarakhand's strategically significant Chamoli, Uttarkashi and Pithoragarh districts.
As many as 80 km long Barahoti grazing pasture near India's last Mana village along India China border in Uttarakhand's Chamoli and India China Nepal tri-junction in Pithoragarh districts respectively ,are among the most strategically sensitive a districts.
 Reports of frequent violation of India's airspace and incursions by Chinese helicopters and their soldiers at least 10 times from 2014 to 2018 and recent one in May,2020, has been reported. Senior officials of Border Road Organization (BRO) said these upcoming roads along International border, will benefit to a sizable number of residents living along the border areas.
 Talking to India's largest premier Multilingual news agency Hindustan Samachar, Director-General of BRO Lt.General Harpal Singh said while Rs.340 crores has been sanctioned for Uttarakhand border roads, Rs.1351.10 crores has been allocated for construction activities along Jammu Kashmir and Ladakh areas.
Official sources said network of border roads will be built in about 1100 km areas.officials said as many as 27 border roads will be constructed in about 1100 km areas in Uttarakhand's Chamoli, Pithoragarh and Pithoragarh districts.
 According to BRO officials while construction of a couple of roads in border areas is underway, building of other roads will begin shortly. "The objective of exercise to make movement of locals much more easier and comfortable to connect from village to village in high altitude border areas," said a senior BRO official.
 The move on the front will also help boost domestic and international apart from adventure tourism in a big way.
"There are several untouched and lesser known beautiful tourist spots that have not yet come on national and international tourist maps. "After these border roads are made, tourists of different hues will be able to visit these places during holidays.Besides, it will help enhance income along border areas," said a local resident at Mana village in Chamoli district.