More than three hundred cases of liquor seizure unsolved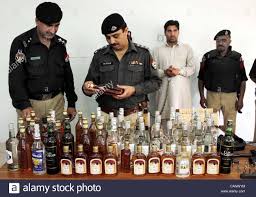 Chapra, 18 February, 2021(HS) Bihar has been subjected to total prohibition to liquor but cases of liquor smuggling from other states and consumption of liquor apparently on rampant. A government record says that consumption of liquor in Bihar is more than Maharashtra, and number of women boozers has also increased. Top priority of the government is to check mate this outpouring. But the government agencies, particularly the police department appear non concerned, rather it has got an opportunity to grease the palms.
In Saran, which consists of three districts Saran, Siwan and Gopalganj, there are more than three hundred cases of smuggling, seizure of vehicles are unsolved in the span of five years, from 2016 to as on date.
Saran range DIG Manu Maharaj told that he has short listed this number which is about seizure of 2000 liters of seizure of foreign liquor and seizure of vehicles. He said that vehicle owners have not been touched and concerned SHOs did nothing to find out the owner of seized vehicles. Had they did this, sufficient check on smuggling could have been imposed. He said that show cause notices would be sent to them where ever they are presently posted, and if found guilty, would be suspended.
He has also developed a software with the help of  which the FIR and action would emerge. He said that there is need to re establish the faith of people in police. Action taken in time, speaks volumes and crime would subside if cases are handled with concern.