Modi government's first council of ministers meeting tomorrow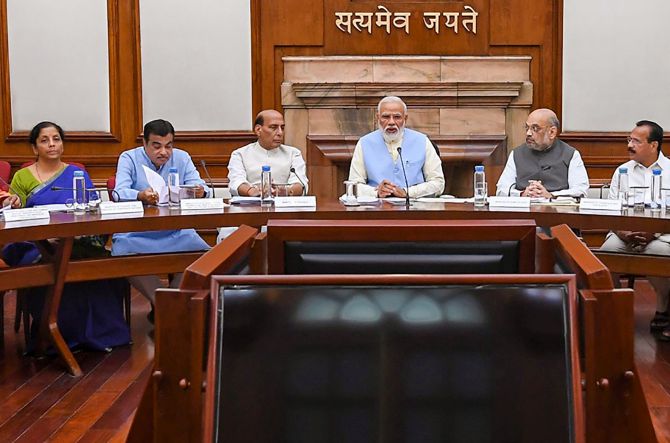 First Council of Ministers meet in Modi government to be held tomorrow
New Delhi, June 11(HS): The first meeting of the new Council of Ministers after Narendra Modi's re-election as prime minister  would be held on Wednesday.
Incidentally this is also the first meeting of the new Council of Ministers after the National polls.
This meeting is said to lay down the road map with which PM Modi would follow in his government, said party sources on Tuesday.
The newly formed Union Cabinet meeting would be held tomorrow followed by the meeting of  Union Council of Ministers.
The prime minister is expected to underline the role of ministers of state in the running of ministries and  ask the cabinet ministers to assign their deputy ministers with adequate responsibilities.
The deliberations in the meeting would be over the action plan of the next five years of  Modi government as well as ministers would be briefed about it.
The previous term of Modi government also held meetings at  frequent times with the Council of Ministers. The Prime Minister briefed the ministers about the various welfare schemes and efforts to make people aware of these schemes.
In the first Union cabinet meeting held on May 31, after Narendra Modi took charge as prime minister for a second term, approval was given to all farmers' families eligible to avail benefits under  Pradhan Mantri Kisan Samman Nidhi (PM-KISAN) scheme getting income support  of Rs 6,000 per annum in three instalments.
The Union cabinet also approved universal social security scheme for shopkeepers, retail traders and self-employed persons getting monthly pension of Rs 3,000 per month after the age of 60 years.