Michael Starc wants to play day-night test against India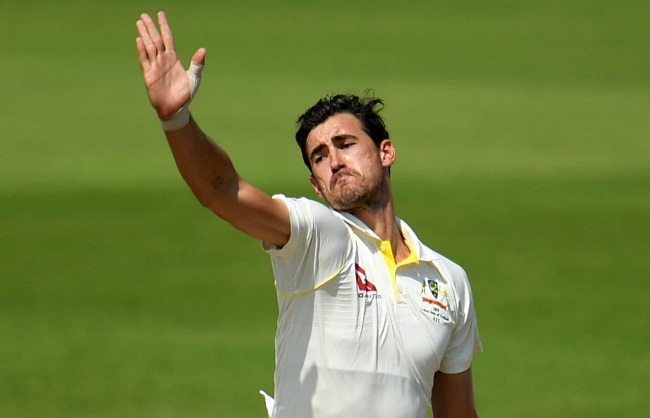 Melbourne,26 May(HS): Australian fast bowler Mitchell Starc has not been a big fan of the pink ball, but he wants the Australian team to play a day-night match against India in the upcoming home series.
India had turned down an offer to play a day-night Test on its last Australian tour in 2018/19, but board president Sourav Ganguly said in February that he has agreed for a day-night Test in the upcoming four-match Test series.
He told reporters via video call, "I think it would be a good thing to play a Test with a pink ball in the upcoming series against India. Fans like it, it becomes a different aspect of the competition. I think In this, bat and ball are very close together."
He said, "India has played a Test match with a pink ball at home before, then the conditions will not be completely different for them. If you will see, we have a good record with a pink ball at home. If we go to India then they will get the benefit."
Australia has played 7 matches with the pink ball so far, and the Kangaroos have won all seven matches. Starc's performance with the pink ball has always been impressive, and he has taken 42 wickets at an average of 19.23.
Due to the spread of coronavirus in the world, sports activities have come to a standstill and this has also affected cricket. There is talk of having the upcoming competitions held in a closed stadium, due to which it is also said that India will play Australia in empty grounds.
7,116 people have been infected in Australia so far due to the coronavirus epidemic spreading from China and 102 people have died there. In the whole world, the number of people infected with coronavirus has increased to 55 lakhs, while the number of deaths from it is more than 3 lakh 46 thousand.