Maruti to set up Solar Power Plant in Gurugram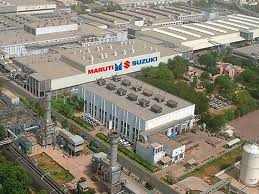 New Delhi, May 29(HS) Maruti Suzuki India Limited, the leader in auto sector of India, is in gears for setting up a solar power plant with investment of Rs. 24 crore in Gurugram. The capacity of plant will be 5 MW solar unit. The motive behind laying down this plant is to generate solar power for manufacturing cars at Gurugram site. Through this plant, they want to to derive solar power for their business for next 25 years.
It has been stated in a press release by the company that the plant will be operational by this financial year and will offset carbon dioxide emissions of  5390 tonnes annually.
It is noteworthy that Maruti is committed for usage of renewable sources of energy for their energy requirement. Presently, it derives 95 percent of their energy consumption from renewable sources of energy.