Mamata is suffering from deep sense of frustration: Dilip Ghosh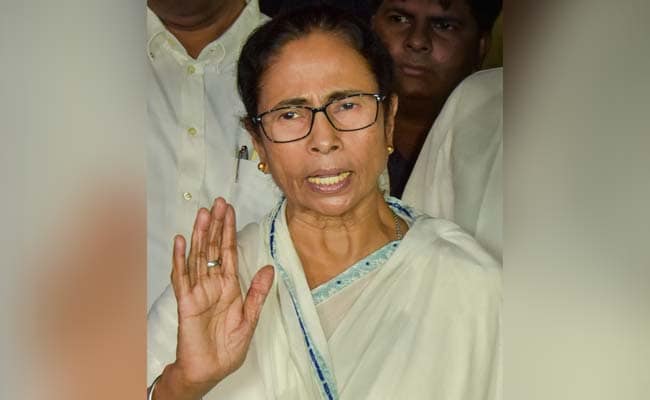 Mamata is suffering from deep sense of frustration: Dilip Ghosh
Kolkata, 31 May (HS): BJP West Bengal State President and the newly elected MP from Midnapore, Dilip Ghosh today strongly condemned Chief Minister Mamata Banerjee's several derogatory remarks against BJP and some of its leaders from Naihati's Dharna Manch, and  her strange reactions to the slogan of Jai Sriram in front of her motorcade.
Claiming that the Chief Minister had been 'suffering from a deep sense of frustration following a huge drubbing and loss of face at the recent Lok Sabha elections in the state, Dilip Ghosh on his returen to the city from New Delhi here today said 'with such reactions she had not only made herself a laughing stock to the people of Bengal but also made them very angry'.
Ridiculing the Chief minister's unexpected reactions when some BJP supporters shouted 'Jai Sriram'  in front of her motorcade on way to her dharna manch in Naihati yesterday, Ghosh said that it was very much unbecoming of her to come out of her car after the slogans, and rushed towards the party workers directing the accompanying police officials including  the Director General  of Bengal Police Birendra s to immediately arrest all those 'outsiders'.
Stating that it was nothing but a true reflection of 'her present state of frustrated mind'  after suffering a huge loss into the hands of BJP candidates in her own backyards,Ghosh advised her to remain cool.
When his attention was drawn towards the Chief minister's decision to form ' Banga Jani Bahini' of women TMC  workers and 'Jai Hind Bahini' of men party workers as lathi wielding resistance groups in every locality to protect the entire Barrackpore Naihati areas from 'BJP goondas', Dilip Ghosh  expressed his anguish and said if she ever tried to execute her plan and armed these people with lathis, BJP workers would not sit idle. 'We know  how to protect ourselves in a tit for tat manner', he said  and once again ridiculed the thought processes of the Chief Minister.
'I cautioned her and her party workers not to undermine the BJP workers and be prepared to face a similar defeat in the coming state Assembly polls when Trinamool Congress  would be wiped out from the state', Ghosh thundered  in reply to Mamata Banerjee's warnings to the party yesterday.
Earlier, the BJP state party Chief returned to the city from New Delhi along with several of  his party colleagues  and newly elected MPs after attending the swearing in ceremony of the BJP government in New Delhi last evening.