Major changes in Pakistani army, intelligence, Faiz Hameed becomes ISI chief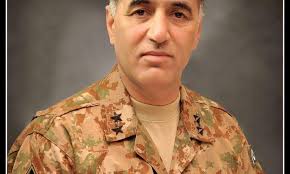 Islamabad, Jun. 17 (HS): Lieutenant General Syed Asim Munir Ahmed Shah was appointed as Corps Commander Gujranwala, Lieutenant General Sahir Shamshad Mirza as the Adjutant General Pakistan Army and Faiz Hameed as ISI chief of the rank of lieutenant general Asim Munir.
It is worthwhile to mention that General Munir was appointed as ISI chief in October last year after retirement of his predecessor Lieutenant General Naved Mukhtar. On April 22, the Pakistan Army promoted Major General Hameed to the post of Lieutenant General and after that he was appointed the Adjutant General in General Headquarters (GHQ). He has previously worked in the Anti-Terrorism Branch at ISI.