LJP making preparations in all 243 assembly seats in Bihar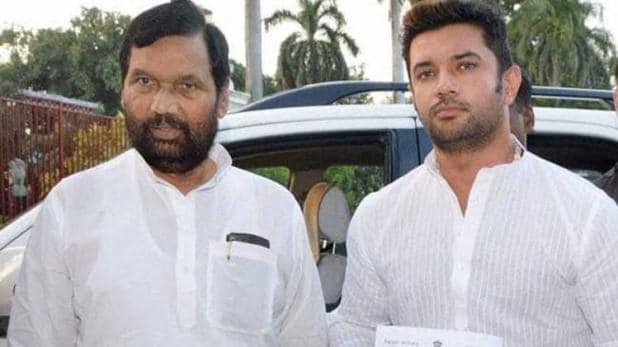 New Delhi, July 9 (HS) Lok Janashakti Party (LJP), an ally of the NDA, is making preparations in all the 243 assembly constituencies in Bihar where election is due in October-November. The party had its Bihar parliamentary board meeting in New Delhi on Thursday where board president presented the booth list of 94 constituencies and said soon the booth list of the remaining 149 seats would be presented.
The meeting had significance in view of party chief Chirag Paswan's call to the rank and file of the party to remain prepared for any eventuality and that the nature of alliance could be altered. His statement was seen as party's rethinking to either remain in BJP led NDA or quit it. Chirag Paswan, the MP from Jamui, who was handed over the reins of the party by his father and Union Minister Ram Vilas Paswan late last year, is feeling uncomfortable in the NDA because of being neglected by JD(U) president and Chief Minister Nitish Kumar.
Bihar parliamentary board president Raju Tiwari told Paswan that the LJP was fully prepared to contest the 94 seats. But the rank and file of the party would abide by the directive of the party chief. "We have made all the preparations to go for polls under any circumstances and we are waiting for the directive of the party chief," said Tiwari at the meeting which was attended by all but one member. The only member who did not participate was Nutan Singh, MLC and party sources said she was unwell.
A party release said that the parliamentary board would hold meeting with all the booth agents and acquaint themselves with the ideologies of the party. They would be asked to take pledge to work under the theme of Bihar First, Bihari First. Chirag had started his campaign in Bihar under this banner but had to suspend it due to coronavirus and lockdown in March.
In NDA circles the move of the LJP is seen as a pressure tactics before the talks for seat sharing starts among the allies. Chirag has started muscle flexing in bid to stake claim on more seats than the alliance would decide to give to the small ally.
Notably, Ram Vilas Paswan gave a statement almost same time when the, parliamentary board was holding meeting under Chirag Paswan that the junior Paswan was authorized to take any decision regarding seat sharing and that his decision would be final. He said he longer was running the party and now the party president and parliamentary board was running it. This statement is seen as clear indication that he would not interfere in party affairs and all powers were in hands of his son.