'Krishi Vigyan Kendras, solution centre for farmers'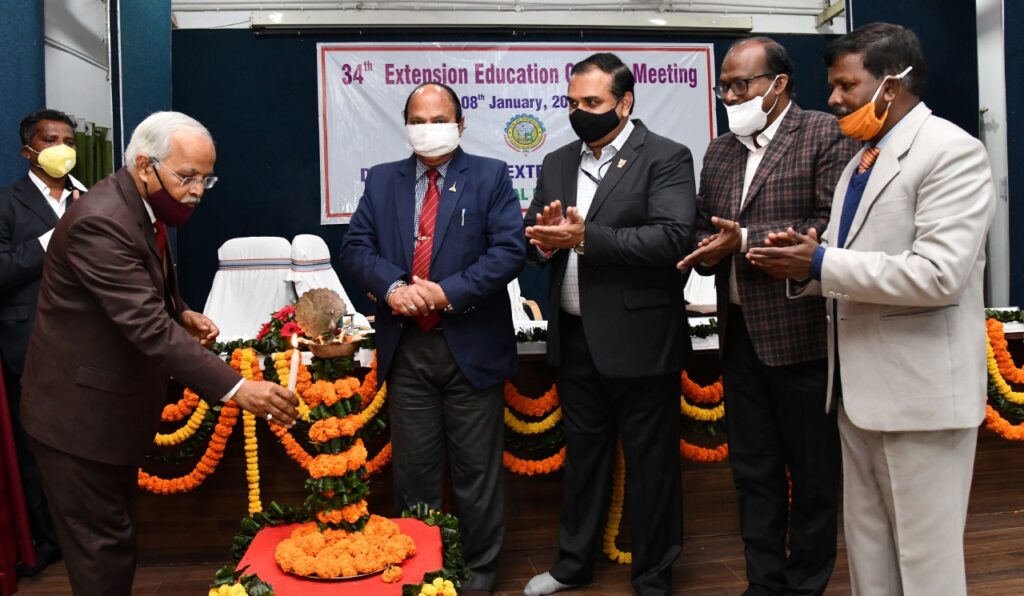 Ranchi, 08 January 2021 (HS)Krishi Vigyan Kendras (KVKs) are working as one stop shop at district level and are getting greater visibility and recognition for their dedicated efforts and contribution. The words were said by Anjani Kumar Singh, Director, Agricultural Technology Application Research Institute, Patna while addressing the Extension Education Council meeting of Birsa Agricultural University (BAU) on Friday.
Adding further, he said that KVKs are functioning more effectively and at faster pace than research institutes and agricultural universities so far as solution of farm related problems of farmers is concerned. The Government of India has also increased its budgetary provision for extension works related to farm technology dissemination while budget has been slashed for research projects. He urged the BAU VC to strengthen the monitoring mechanism of KVKs to ensure that KVK scientists devote more time and energy at their respective centres. He informed that new projects on integrated farming system, rainwater harvesting, micro irrigation system and fishery model will be launched soon at every KVK.
 JS Chauhan, Ex ADG, ICAR emphasized that all stakeholders in government agencies should join hands in transfer of technology works. Increasing farmers' income and reducing their cost of cultivation should be the focus point of all efforts of agricultural universities, research institutes and KVKs, he added. He also highlighted on incorporating livestock, fishery and poultry into the farming system for sustained income even under the challenges posed by climate change.
 MS Kundu, Director Extension Education at Rajendra Prasad Central Agricultural University, Samastipur, Bihar said number of KVKs in the country during last 45 years has increased from 1 to 721 and scientists need to work with passion for desired real results on the ground. He said that team of research scientists should regularly visit farmers' fields to assess the required modification and refinement in the existing technologies and incorporate farmers priorities in future research programmes.
BAU VC Onkar Nath Singh, chairing the meet, said majority of Jharkhand farmers are small and marginal. In such circumstances, development of low-cost, area-specific and system-responsive technologies should be priority of scientists. Notably, the university has initiated several programmes to relook at the needs, interests and preferences of state farmers, he added. Shiv Mangal Prasad, Principal Scientist, Central Rainfed Upland Rice Research Institute, Hazaribagh, Director Research A Wadood, BAU deans MS Yadav, Sushil Prasad and MH Siddiqui outlined the extension efforts of their units.