Kolkata's Kalighat temple opens from Wednesday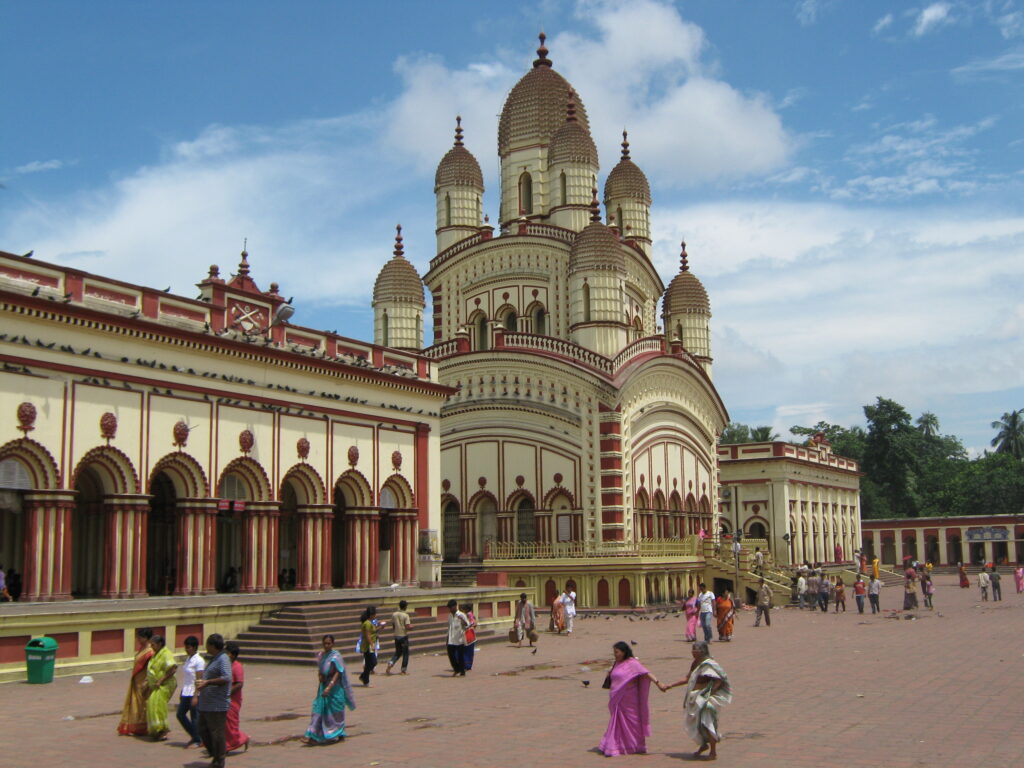 Kolkata, July 01 (HS) . The Kalighat temple in Kolkata, West Bengal, finally opened its door for devotees for the first time since the nationwide Corona virus lock down in March. As the temple opened its doors at 6:00 am, people started queuing in large numbers outside the temple. The entry is restricted to only 10 at a time and the doors of entry and exit have been changed.
The temple will remain open from 6:00 am to 12:00 noon and from 4:00 pm to 6:30 pm in the evening. No one will be allowed to enter inside or touch the deity anymore. The new rules have made it compulsory to wear masks and no prasad will be offered inside the premises.
The temple authorities have installed a sanitisation tunnel at the entrance gate and are ensuring proper social distancing measures. Devotees will not be allowed to bring flower or garlands in the temple premises.