Kingpin of inter-state truck looters gang shot on leg, arrested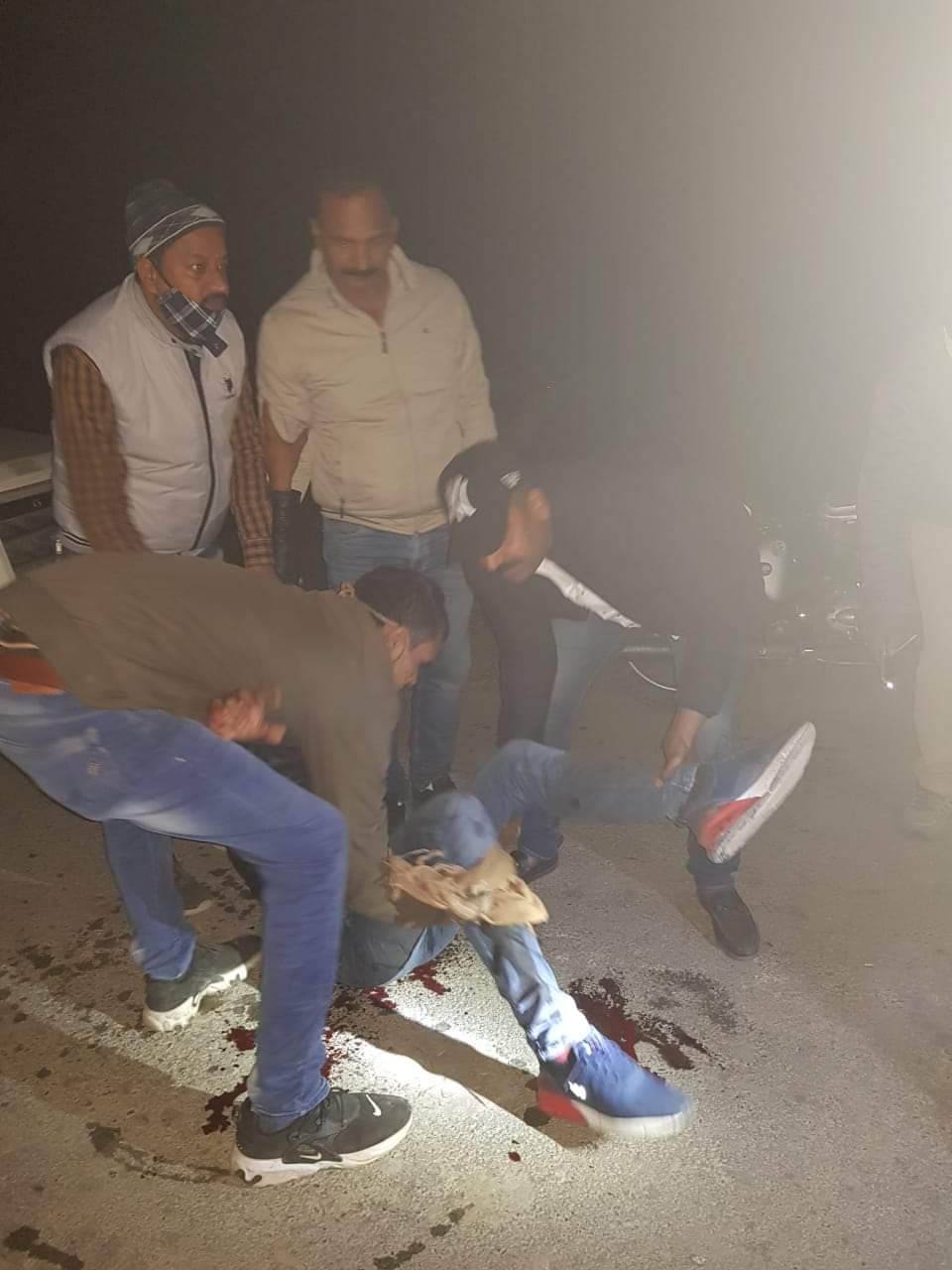 PRAYAGRAJ, January 7 (HS): In yet another incident of police taking on hardcore criminals, Salman wanted by Prayagraj police was shot and injured during an encounter on Thursday under Kaundhiara police station. According to a report, when a police team signalled Salman, a resident of Soraon, Prayagraj to stop who was riding a bike without number plate for checking under Kaundhiara police station limits of Prayagraj, the criminal fire on police and tried to vanish in the thin air. Surveillance and quick response squad were immediately pressed to nab him during the chase. He tried to hoodwink cops by turning the bike towards a service lane but lost the balance and fell on a field. He again fired on a cop, but in the retaliatory fire by the police, he sustained a bullet wound on his leg. However, his accomplice managed to evade police and fled from the spot.
 "During interrogation, we found that he is the kingpin of truck looters inter-state gang whose seven members were arrested two months ago during a raid. He had evaded police then and managed to flee from the spot. However, in the wee hours of Thursday morning, when our patrolling team signalled him to stop, instead of listening to us, he opened fire at the police team leaving a cop injured. In self-defence, our officials opened fire during which his leg was hit by a bullet and he fell down," SP trans-Yamuna area said, adding that a country-made pistol, live cartridges and bike sans number plate was recovered from his possession. He has been admitted to a hospital for treatment.
"They used to sell off the stolen trucks and goods in grey markets," the Kaundhiara inspector said while speaking to HS. "They used to target trucks in which the driver was alone. After overpowering the truck driver and holding him hostage, they used to park the truck with goods in safe godown and later abandon the truck driver in remote areas. According to cops, the modus operandi followed by the accused was that they would first conduct a recce to find out which trucks transport valuables. Once they had confirmation, they would follow the truck in their vehicles and on an isolated stretch on the highway force the targeted vehicle to stop. After this, they would execute the crime. They would let go of the drivers only after the looted goods reached a pre-decided destination," he added while explaining the modus operandi of the gang.