Kerala elections: Saffron waves turn Left red, Congress feels blue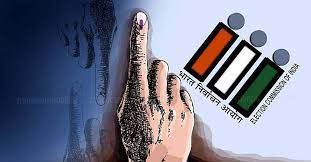 By Ramakant Chaudhary
New Delhi 03 April:  Small southern state Kerala is profoundly sending ripples across India as all political stakeholders are somersaulting on electoral pitch to grab the magic number 71 of 140-member assembly. Stretching bipolar politics, dominated for decades by the traditional coalitions of CPM-led LDF and Congress-headed UDF, to triangular contests with substantial presence of BJP, Kerala election this time is giving outsize impact on the national electoral template. Left brigades, enjoying slogan "Urappaanu LDF" (LDF for sure), under the leadership of incumbent Chief Minister Pinarayi Vijayan seem to retain power that could break the cycle of alternate regime of LDF and UDF since 1982.
Rahul Gandhi is flexing his political muscles to catapult UDF to the Cliff House, official residence of Kerala's chief minister. If UDF performers well, it could be rewarding for Gandhi as he could come back as Congress national president. BJP is carefully driving a saffron wedge between LDF and UDF by making significant inroads into electoral landscape of by social engineering in Kerala having demography comprising 55-56 percent Hindus and 45-46 percent combined Christian and Muslim population.
PM Narendra Modi's speech in Kerala on April 2 drives home message that BJP, tagged with north India party, wants its pan-India presence by winning seats as well as jacking up vote shares in state assembly election to be held on April 6. Let me cut the clutter of Kerala kerfuffle dissecting the triangular contests.
Left-led LDF (Left Democratic Front)
The major strength of CPM-led LDF is strong and unified leadership of Pinarayi Vijayan having no factional feud. Prediction of all Opinion surveys that LDF retaining power has bolstered the morale among party's apparatchiks. The Vijayan government's welfare schemes have brought the Left to people. Handling public health emergencies owing to the Nipah outbreak as well as covid-19 pandemic and dealing with flood fury in the state has solidified the position of P. Vijayan as efficient administrator and effective communicator.
The aligning of Kerala Congress (M) under the leadership of Jose K Mani with CPM has helped LDF reach out to traditional Christian dominated UDF bastions. The rainbow coalition of LDF, riding on the cusp of spectacular local poll body results, rainbow coalition with Kerala Congress (M), Loktantrik Janata Dal and Indian National League could help the Left Front reap rich electoral dividends.
The weakness of LDF is failure to counter the blistering campaigns run by its rivals. Also, LDF is missing crowd puller and most popular campaigner Velikkakathu Sankaran Achuthanandan (or V.S).
The big opportunity is strong public sentiment that LDF may continue. The Left Front could capitalize on favourable public mood. Gold scam, corruption charges, nepotism, controversies like Sabarimala and anti-CAA protests may pose a threat to LDF.
Congress-headed UDF (United Democratic Front)
The triumvirate of Oommen Chandy — Congress stalwart and former chief minister being popular face among voters, Ramesh Chennithala — Kerala's Leader of Opposition and Congress Kerala president Mullappally Ramachandran has kept aside their differences to dislodge the LDF government. This is billed to be a major strength for UDF. Oommen Chandy is heading the campaign panel which has given a boost to Congress workers.
Kerala is the only state where Rahul Gandhi is going ahead of PM Modi. The Rahul factor matters here. The campaigns of Rahul and Priyanka Gandhi could help UDF swing voters' moods to its favour. Joining hands with IUML general secretary PK Kunhalikutty, Congress has buttressed the position of UDF.
Selection of candidates could be a weakness for UDF. The Christian – Muslim tension may spoil the poll prospect of UDF. Christians could have fear of Muslim dominance if UDF comes to power as the Congress has aligned with IUML (Indian Union Muslims League).
The switching of Kerala Congress (M) to LDF may potentially damage the poll tally of UDF. It could crack vote bank of UDF in central Kerala.
Kerala people do not award incumbent government. This is the opportunity for UDF that it could play out anti-incumbency factors attached with LDF. Congress's aggressive publicity blitzkrieg focusing on scams and controversies around Pijayan- led LDF could give edge to UDF. The Kerala government's fishing deal, failure of handling PSC-rank holders' stir and allegation of nepotism could help out UDF.
The biggest threat for UDF is selection of candidates. The delaying on finalizing candidates' list shows organizational weakness of the Congress. On some seats UDF has fielded political greenhorns against LDF's warhorses that could blunt the poll momentum of the Congress.
BJP's National Democratic Alliance
In the political tug of war between LDF and UDF, BJP has chipped in Kerala riding on double engine narrative with Hindutva agenda. The BJP in Kerala has braved many odds to make its presence felt in the state's bipolar politics however the combination of Modi magic and Metroman E. Sreedharan could elevate BJP dimensions to alternative-in-waiting backed by strong presence of RSS cadres that could be a stepping stone for the party to grab the Opposition seat in the next term of assembly election. It has also managed to attract professionals to its saffron folds.
Amidst its newfound theme of alleged discrimination against eateries serving only Halal food preparations, BJP manifesto has promised a law against 'love jihad' if voted to power in Kerala.
BJP has put in all-out efforts to polarize voters with the Hindutva agenda holding on to Sabarimala case. BJP leaders are vociferously calling voters not to take side of LDF for trampling down the Hindu religious sentiments by allowing menstrual-age women to enter Sabarimala based on a Supreme Court verdict.
In the 2016 assembly elections, the BJP-led NDA secured 14.96 percent votes while LDF received 43.48 percent of the votes and UDF got 38.81 percent votes. The saffron alliance first time ever managed to win a single assembly seat Nemom constituency in Thiruvananthapuram by a margin of 8,671 votes and came second in seven other segments, including Manjeswaram where they lost to the IUML by just 89 votes.
The BJP think-tank is burning the midnight oil for searching strategy to cash in on the demographic profile of Kerala having 55-56 percent Hindus and 45-46 percent combined Christian and Muslim population. BJP has underlined the Christian minority as its potential ally for gaining electoral dividends. The party is making concerted efforts to gravitate the Christian community to its saffron fold.
(The writer is journalist and political commentator)