Katrina admires women role in bollywood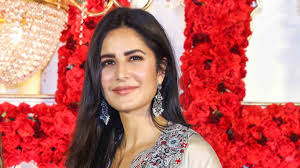 Mumbai, Nov 03 (HS): "A lot of work can be done on films based on women in film industry," said bollywood actress Katrina Kaif. She said that the role of women in Indian films and the story of strong women can not be neglected.
she was speaking in a programme named 'We the Women'. She said that 'I am looking for such a story focused on women and I am also talking to people about it'.
Katrina said that she was looking for a character that has emotional vibrancy. Giving examples of films like 'Bharat' and 'Zero', she said that she was emotionally attached to such characters in these films.