Karnataka: SC order shatters alliance government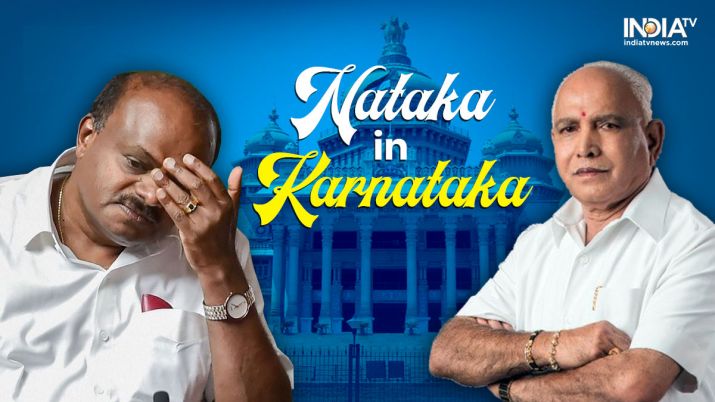 Bengaluru,17 July(HS):
Today's interim judgement of the three members divisional bench headed by Chief Justice Ranjan Gogoi, directing the Karnataka Assembly Speaker to act upon the resignation letters submitted by the 15 dissident Janata Dal-Secular and Indian National Congress(INC) MLAs' within a timeframe has come out as a big blow to the coalition government while providing relief to the disgruntled legislators.
The apex court has also ruled out that the resignations of the 15 MLAs' have to be taken into cognisance by the speaker in accordance with the provisions of section 190 of the constitution but however, has refused to insist on a specific timeframe.
There were celebration moods and a big sigh of relief amidst the dissident legislators' presently confining themselves within the Mumbai luxury hotel. A video has been released on behalf of all the 15 dissident MLAs', welcoming the apex court's judgement.
At the same time, they have also told in clear terms that none of them will go to Bengaluru tomorrow to attend the proceedings of the state Assembly nor will be present during the crucial trial of strength of the present JD-S and Congress alliance government.
Thanks to today's verdict of the apex court, the dissident legislators cannot be compelled to be present during the discussion of the vote of confidence or attend the proceedings of the current session of the state Assembly.
The apex court has ruled out that no action like taking punitive action like disqualification against the 15 MLAs' can be taken, which has also be proved to be a boon to the dissident legislators.
H Vishwanath, former Janata Dal-Secular party state president presently camping with other dissident MLAs' in Mumbai has ruled out the possibility of attending the Assembly session tomorrow.
KR Rameshkumar, speaker of the state Assembly has welcomed the interim orders of the Supreme Court and expressed satisfaction over the tremendous confidence reposed on him by the apex court.
BS Yeddyurappa, leader of the opposition has termed the apex court's interim order as a victory of constitution and democracy. He also demanded the resignation of chief minister HD Kumaraswamy, following the judgement of the apex court.
However, chief minister HD Kumaraswamy has refused to react over the day's development. He along with HD Revanna, his elder brother and HD Devegowda, the former prime minister and his father offered prayers at the local Sri Sringeri Sharadamba temple in the morning.
By the time the family members came out of the temple, the apex court had pronounced its verdict and waiting media persons tried in vain to seek their reactions. None of them yielded to the requests of the media and instead commented: No reaction.