Kangana Ranaut attacks Tapasi Pannu for nepotism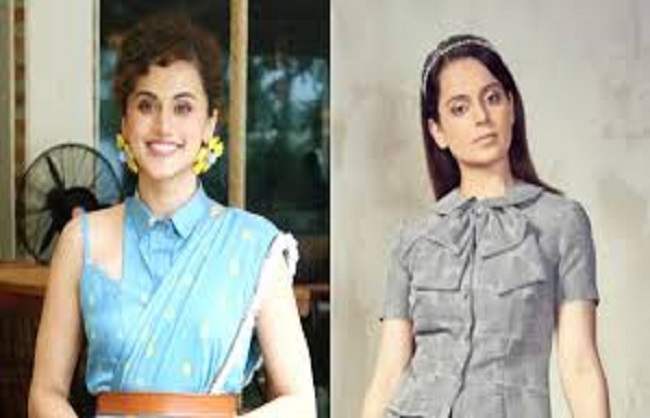 New Delhi , July 5 (HS) Actor Kangana Ranaut always targets Bollywood celebrities over the issue of nepotism in the industry. In her latest attack, she has trained her guns on Taapsee Pannu.
Kangana tweeted , "Many chaploos outsiders consistently try to derail d movements started by Kangana, dey want to b in movie mafia good books, dey gt movies & awards fr attacking Kangana & dey take part in open harassment of a woman, shame on u @taapsee u reap the fruits f hr struggles bt gang up on hr."
Sometime later, Taapsee Pannu tweeted , A couple of things have followed in my life , especially the last few months. Really helped in seeing life in a better light. Brought me a lot of peace n perspective so sharing it." She did not name anybody.