Kajol shares a throwback picture with hashtag …#MeWhenI #NotChanged.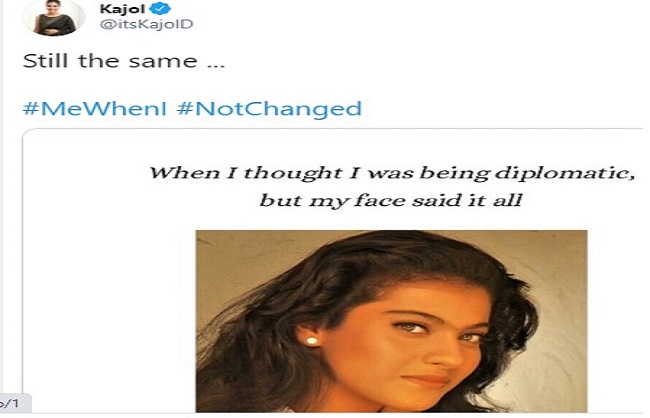 New Delhi, July 9 (HS) Actress Kajol has recently shared a picture on social media, which has attracted everyone's attention. Kajol has revealed through social media that she is not diplomatic at all.
The actress also explained why she feels like this. She said that her expressions reveal her real state of mind. Kajol said that she has always been like this. Actually Kajol wrote on the throwback picture shared on social media, when I felt that I was getting diplomatic, but my face told everything. Kajol shared a throwback picture on Twitter and wrote – Still the same …#MeWhenI #NotChanged.
Replying on photo a fan wrote – Respected Kajol mam, you are a true definition of "beauty with simplicity". Keep shining, god bless you. Another fan also wrote, you are the best …..kajol mam….. @itsKajolD. Time has no jurisdiction over the forces of nature.