Japanese Encephalitis claims 82 lives in Assam, 11 cases reported from Arunachal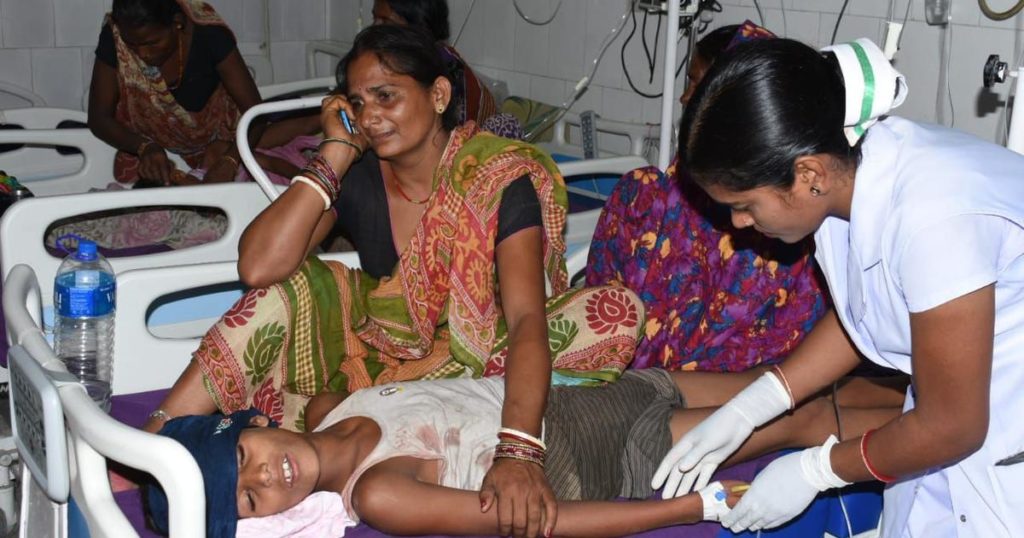 Guahati, July.16 (HS): After Bihar,  82 people have died due to Japanese Encephalitis (JE) outbreak in Assam so far.
With the death of six more people, the toll in Japanese Encephalitis has gone up to 82, a statement of national health Mission (NHM) informed here on Monday.
On Sunday the toll in JE death was 76. One death has been reported from Darrang, one from Hailakandi, one from Jorhat, one from Lakhimpur and one death has been reported from Tinsukia, the statement said.
On the other hand, a total of 16 death cases have been reported in JE and Acute Encephalitis Syndrome (AES) across the state on Monday, the statement said.
A total of 59 cases of AES/JE have been reported during the day, the 26 people have been detected with JE positive.
Meanwhile, to AES/JE cases have gone up to 1,409 while a total of 192 death cases in AES/ JE have been reported this year, the statement said.
A total of 374 people have been detected with JE positive during the year, it added.
The state government has also cancelled all types of leaves of doctors and para-medical staff till September 30 to effectively deal with the encephalitis breakout. NHM officials were also found to be working on Sunday at the state headquarters apart from the Control Room in GMCH.
Last year, 66 JE deaths were reported from Assam, while 165 people died in 2014, 160 in 2015 and 119 in 2017.
Meanwhile, as many as eleven patients in Arunachal Pradesh have been detected with Japanese Encephalitis (JE) in this month, Health Department sources informed.
While five cases have been detected in East Siang district alone, one patient from Upper Subansiri and three in Papum Pare district are also tested positive with JE, Dr M Legu, Director, Health Services informed.
One patient each from Lohit and Kra Daadi districts is also tested positive with JE.
"No death has been reported from anywhere in the state till date due to JE," Dr Legu said in a statement adding that  all the eleven patients who have tested positive with JE virus were under treatment in various hospitals.
According to him, the department of Health & Family Welfare has initiated all preventive and other necessary steps. "Any cases of fever with stiffness of body, drowsiness, etc should be reported to Health facilities for confirmation and treatment," he said.
Meanwhile, all the District Medical Officers have been alerted to step up surveillance, IEC activities and anti-vectors measures. "Pigs and piglets are intermediate hosts while culex mosquitoes, is the vector," the statement said.
The State Government has already issued advisory to all the districts to contain the spread of the disease and has instructed to take adequate measures like fogging and focal insecticide spray to stop further spreading of the disease.