'Israeli model' for Kashmiri Pandits, PAK stunned but India puts no importance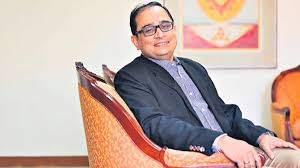 New Delhi , Nov 28 (HS): A top Indian diplomat in the US has said that for the return of Kashmiri Pandits, India should adopt the 'Israeli model' in Kashmir and populate the Kashmiri Pandits there. In New York, India's counsel general Sandeep Chakraborty said in a program of Kashmiri Hindus that if the Israelis can do it, then we can also do it.
Pakistan has gone stung on this statement of Sandeep Chakraborty. Pakistan Prime Minister Imran Khan said that this statement is against human rights. However, diplomat Sandeep Chakraborty later said that his statement had been misinterpreted.
Sandeep Chakraborty was attending a program of Kashmiri Pandits in New York. During this, he also discussed the removal of Article 370 from Jammu and Kashmir. In this program, he said, "I am confident that the security situation in Jammu and Kashmir will improve, it will help the refugees to return, you will be able to see this happening in your life. You will be able to go back … You will be able to go to your home and you will be able to feel security because there is a model in this world. " Actually, Sandeep Chakraborty was pointing towards Israel.
He further said, "I don't understand why we don't follow it. It has happened in the Middle East, if the people of Israel can do it, we can also."Since 1967, Israel has established about 140 colonies in the West Bank and East Jerusalem. Many international organizations consider these colonies illegal. "
Pakistan has become stung by this statement of an Indian diplomat. On Wednesday, Imran Khan said that this shows the mentality of India. Imran Khan said in a tweet that the powerful countries are maintaining silence over Kashmir.
At the same time, the Indian diplomat said that his remarks on Jammu and Kashmir and the reference to Israel has been misrepresented. He said, "I have seen comments on social media on my comments, my comments have been viewed in the wrong context."
But Government of India has totally avoided it as calibrating no importance in it.