Iraq: 10 killed in anti-government protests.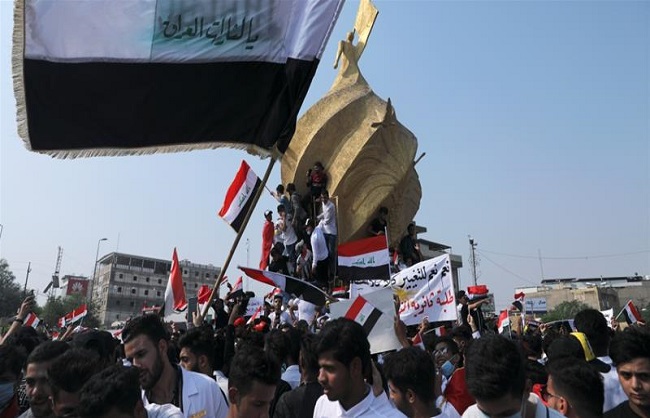 Baghdad, Jan 22(HS):  In Iraq, 10 protesters have died in the last 24 hours in protests against the government. This information has been received from the National High Commission for Human Rights.
According to the commission, the security forces have detained more than 88 protesters so far. These protesters blocked the main road in Baghdad, Basra, and Nasiriyah. According to local media reports, some unknown gunmen attacked three people in Basra. Security forces sealed the area and the injured were rushed to the hospital for treatment.
It is notable that hundreds of people have been killed and thousands have been injured in protests in Iraq since last October. People are demanding economic reform, better housing facilities and elimination of corruption.