India set to buy armed Heron drone from Israel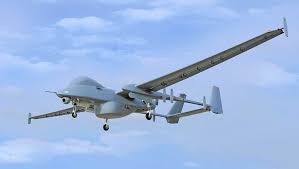 New Delhi, July 15 (HS) Although the standoff between Indian Army and Chinese People's Liberation Army (PLA) in the Eastern Ladakh region is over for a while after the two forces disengaged their establishments across the Line of Actual Control (LAC), the Indian Army has been continuously working to increase its strength.
After 1.42 lakh SIG-716 assault rifles, the Indian Army will now purchase anti-tank guided missiles and heron drones from Israel. Work is also on to upgrade the existing fleet of fighter UAVs under Project Cheetah of the Air force. DRDO is also developing portable anti-tank guiding missiles to meet the requirements of 50,000 missiles.
India received a consignment of spike anti-tank guided missiles from Israel last year after the Balakot Airstrike. The three forces are already using the Heron Unmanned Aerial Vehicle (UAV) for surveillance in the Ladakh sector, which can fly for two days at a time.
Now the Indian Army is working towards adding the armed version of the Heron drone to its fleet. After rising tensions with China and the martyrdom of 20 Indian soldiers in the Galvan Valley on 15 June, the Central Government released an emergency fund of Rs 500 crore for the three armies.
With this fund, the surveillance capability of the armies and its strength to attack is being increased. This is the reason that apart from buying 72 thousand assault rifles from the US, now the Indian Army will also buy heron drones and spike anti guided missiles from Israel.
A source associated with the government said that the number of heron drones needed to be increased in view of the current situation. It needs to be bought especially to meet the needs of the Air force. However, the number of how many Heron drones will be purchased from Israel has not been known. The Heron drone can keep an eye on the enemy from a height of 10 km.
The Army received 12 launchers and 200 spike missiles last year after Balakot Airstrike. After escalating tension with China, the Indian Army is planning to take a large number of spike missiles to counter the threat of the enemy's armed regiment.
Meanwhile, DRDO is also developing indigenous portable anti-tank guiding missiles. Through this, the requirements of 50 thousand such missiles of infantry units will be met. Apart from this, due to the tension on the LAC, the process of procuring Spice-2000 bombs, assault rifles and missiles has already been started by the Army.