India-Australia strategic partnership for economic growth : Ms Kalvakuntla Kavitha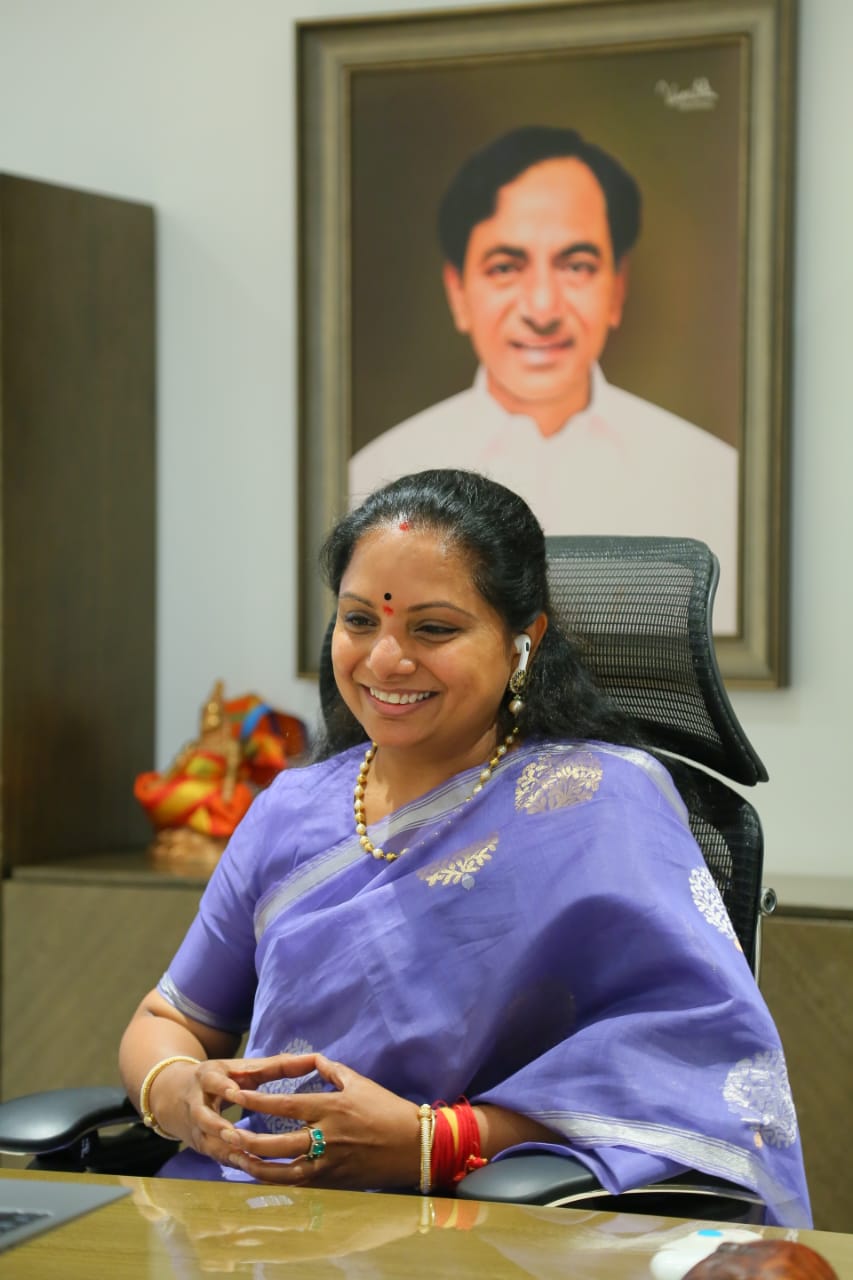 Hyderabad, June 05(HS): Ms Kalvakuntla Kavitha, Member of Legislative Council and President Telangana Jagruthi met Ms Sarah Kirlew, the Australian Consul-General in Chennai on a virtual call today on the occasion of the first anniversary of the conclusion of the Australia-India Strategic Partnership.
They discussed various issues around India-Australia relations and the role that Indian states can play in the economic growth of the country as well as sustainable development.
Consul General Ms Kirlew highlighted Australia's enthusiasm to "discuss ways to advance our (Australian High Commission in India's) relationship with Telangana across people to people strategic and economic ties". She also conveyed her wishes on the Telangana Formation Day (June 2, 2021).
Ms Kirlew congratulated Ms Kavitha on her proactive role in promoting and being a role model for women leaders in India.
Ms Kavitha highlighted the long-standing relationship between India and Australia and fondly recalled her two visits to the country where she met many academics and entrepreneurs from the Indian diaspora.
Ms Kavitha complimented the Australian government for its increasingly inclusive stance towards immigrants and the active role that policymakers have taken in Australia to prevent discrimination against Indian students.
She also highlighted the fact that many entrepreneurs of Telugu origin and from Hyderabad have set up educational institutions and enterprises in Australia now.
Ms Kirlew highlighted the recent work done by the Australian government to promote student safety and informed that even during the COVID pandemic many students from abroad and of Indian origin stayed back in Australia on their campuses and received support from the universities.
 Ms Kirlew highlighted Australia's commitment and contributions towards supporting the manufacturing capacities to provide a billion COVID vaccines. Ms Kavitha closed by remarking that "I truly hope that these two nations (India and Australia), in view of the emerging geopolitical situations, continue their dialogue and we look forward to a fruitful partnership with each other."