IGP Jammu Zone visits Sub Division Mendhar Poonch to review security scenario of Border areas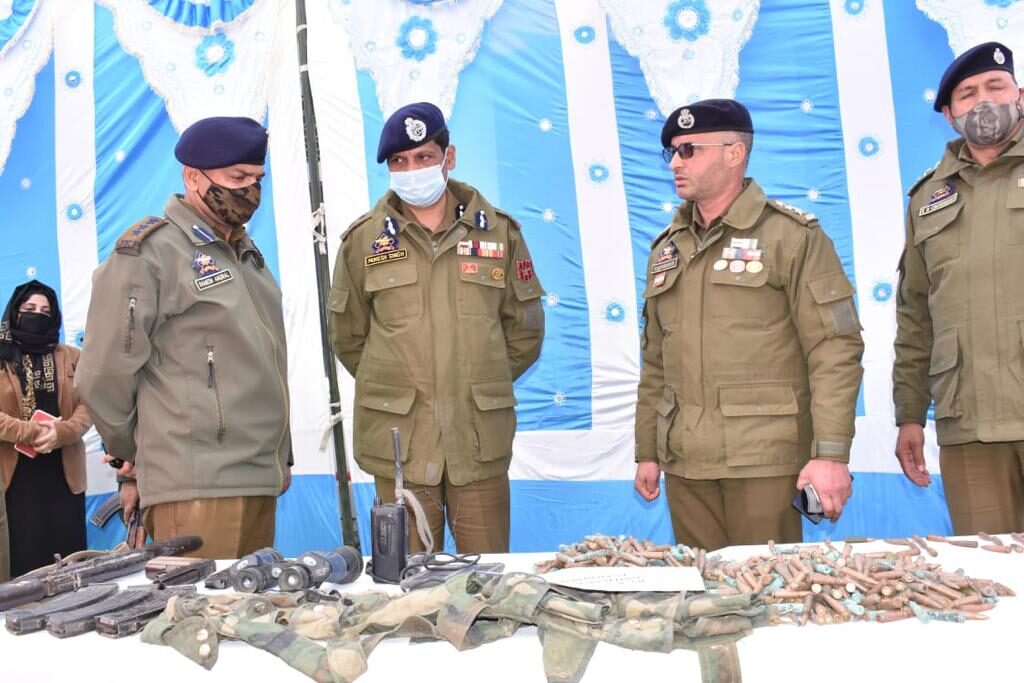 Jammu, Jan 11 (HS): Inspector General of Police Jammu Zone, Jammu Mukesh Sign today visited Mendher in district Poonch to review the security scenario of border areas. He was accompanied by DIG of Police RP Range Vivek Gupta and SSP Poonch Ramesh Angral. 
During his visit IGP Jammu Zone took a joint security review meeting in which officers from Army, Intelligence and Police judged. Discussion was held on the recent terror module of JK Ghaznavi force busted by the Police and the army in the past few weeks and guidelines were provided regarding further investigation of the case. 
He also inspected the recent recoveries of arms and ammunition in Mendhar area and discussed the information revealed by terrorists associates during their interrogation. SSP Poonch gave a PowerPoint presentation and briefed the officers on present status of the case and future strategies to thwart the nefarious design of Pak sponsored terrorism IGP Jammu visited Police Station Mendhar where guard of honor was presented to him. 
Few public delegations also met him and apprised him about the area. These delegates appreciated the role of Jammu and Kashmir Police in organized peaceful DDC elections and good work done by Mendhar Police in taking action against anti national / social elements. Mukesh Singh interacted with police officers and appreciated their role in busting the terror module and urged them to work with more zeal and dedication to wipe out any attempt to revive terrorism in the area. He also decorated officers who received DGP medal recently .