If election can be held in US why not in Bihar, asks JD(U)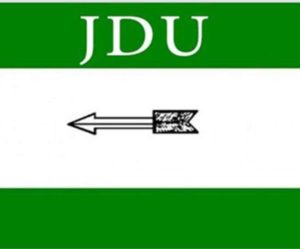 Patna, July 15 (HS) Amid the spike of Corona cases in Bihar the chorus for postponement of assembly election is also growing. Several parties have submitted a memorandum to the office of Chief Electoral Officer in this connection while a school teacher engaged in EVM training died.
After the RJD and LJP, the Congress too said that situation in Bihar was not proper for holding election and demanded that Election Commission should call all party meeting for a consensus. But the JD(U) ridiculed the demand and said that if the election can be held in USA and other countries why not in Bihar.
On Wednesday some smaller parties submitted a joint memorandum to the election office here demanding that election should be held once the pandemic is fully controlled and that the campaigning be allowed and election be conducted in traditional manner. They said that some rich parties had already started their virtual rallies so the EC should also fix limit of expenses on digital campaigning.
Congress leader Prem Chandra Mishra joined the chorus for deferment of election and said that top bureaucrats, ministers, legislators and senior functionaries of political system were being infected by the Corona virus almost every day so the EC should take notice of this and not put the lives of poll personnel and common people in danger.
"It is the duty of the ruling as well as of the opposition parties to take utmost priority to the safety and care of the people and wait for healthy and proper time for conducting election. Election can wait not the pandemic," Mishra said.
But the ruling JD(U) countered the parties favouring postponement of polls. Objecting over the views expressed by the opposition parties JD(U) secretary general K C Tyagi said during this pandemic elections have already been held in South Korea, Poland and Singapore with high turnout. "The presidential election is going to be held in the USA on November 3, which is worse affected by Covid, and poll process is going on in Sri Lanka and other nations the4n why it can't be held in Bihar," asked Tyagi.
RJD leader Tejashwi Prasad Yadav said in spite of increasing cases of Corona and deaths the state government seemed bent upon holding election on time without any concern for the people. "It is because of the dangerous situation that total lockdown has been ordered in Bihar. The people are increasingly being inflicted and dying. No election will be possible without the involvement of the public," said leader of opposition.
The parties favouring postponement of polls also refer to the death of a poll personnel in Khagaria due to Corona. A school principal Kailash Jha Kinkar who was master trainer and was  imparting training of EVM to poll personnel died on Tuesday after being inflicted by the deadly virus. He was supposed to be infected during his own training by experts from Hyderabad. A few of them later tested positive.
His death has scared the government staff and out of 70 personnel selected as master trainer only nine turned up to train others forcing the Khagaria DM to issue show cause notice to the absentee trainers.