Identification of beneficiary is the biggest problem for Government in delivery of Social Welfare Schemes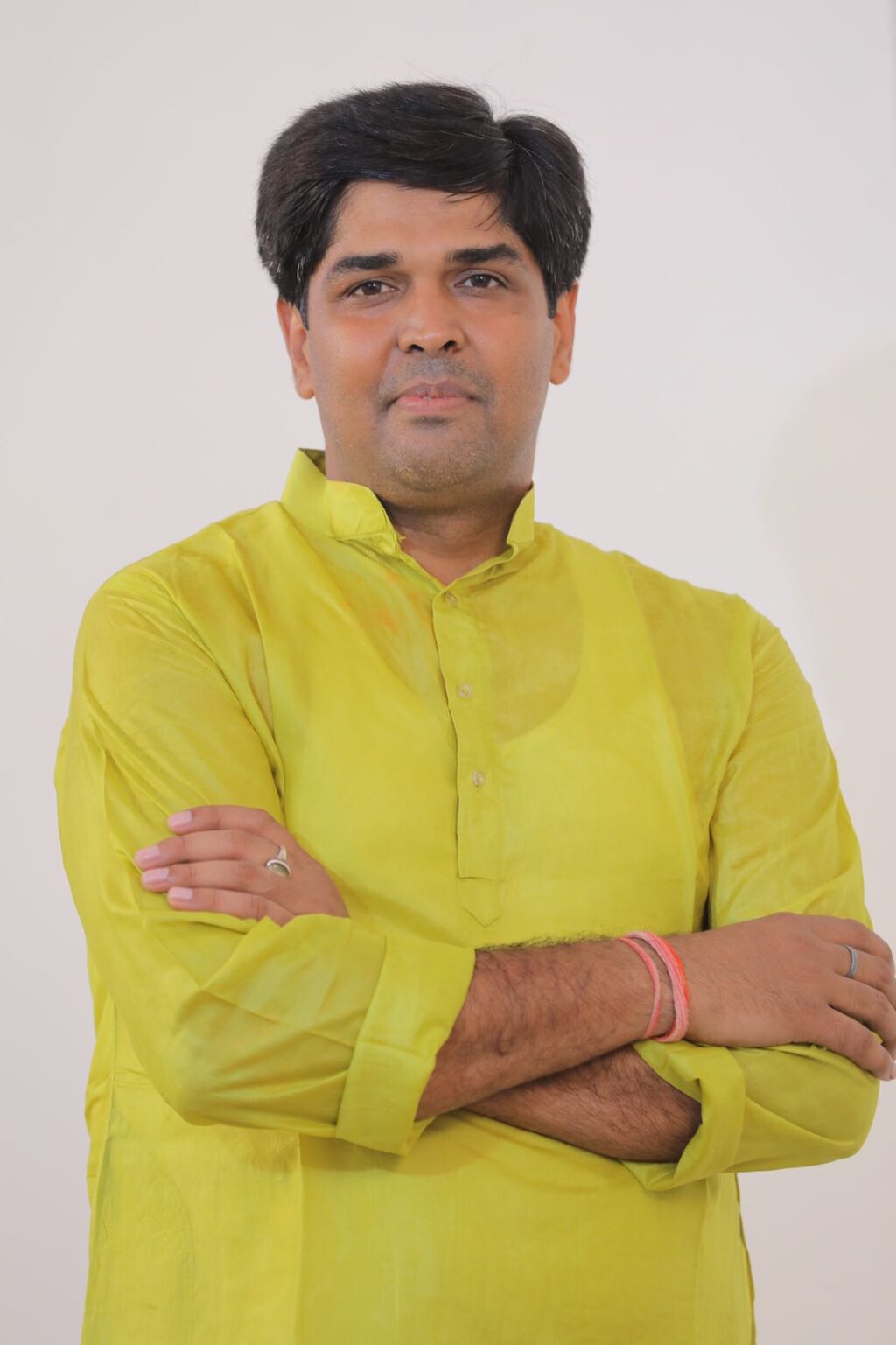 Ram Nivas Kumar
New Delhi, 28 November :  Social welfare program offers an underexplored opportunity to not only empower but engage citizens with government. Coronapandemic has also put the spotlight on deep rooted systemic problem in our inability of identification of beneficiary for delivery of welfare programs. During the lockdown period, migrant workers had to travel from one part of country to the other.The challenge for Central and State Governments was the identificationof these migrant works and delivery of benefits (cash or kind) to them or their families. For instance, Building and Other Construction Workers' Welfare Cess itself had an idle corpus of more than 30,000 crores which could have been utilised via direct benefit transfer in a single click but the challenge remained of "how to identify the eligible beneficiary for this cess".
More than 1 billion citizens or approx. 23 crore families avail government benefits and a total budget of 10 lac crores+ is spent with each family receiving average benefit in the range of Rs.30,000 to 60,000 per family per annum. The traditional system of application submission, verification, and benefit disbursement involving multiple layers of government officials is going on for decades. A significantly high errors of inclusion, exclusion and a considerable operational expenses are used to deliver each rupee of benefit. The total amount can be as high as 40% of total welfare budget allocation!
Error of Exclusion and Inclusion
Niti Aayog in its recent report stated that several welfare schemes are plagued by large portion of Errors of Exclusion and Inclusion. For example, in PDS, there are prevalence of ghost BPL cards. Some States have issued more ration cards than the number of households, while some others have the problem of unidentified households. The problems of targeting errors and ghost cards have serious implications for the performance, impact and delivery cost of PDS. These, along with certain weaknesses in the delivery mechanism, have led to large scale leakages (36.38%) and diversion (21.45%) of subsidized grains to unintended beneficiaries. Niti Aayog also stated, the present BPL identification methodology is fraught with the problem of large Exclusion and Inclusion Errors due to imperfect information and interference by vested interest groups.
The government schemes like flagship schemes Aayushman Bharat are targeted and linked with these BPL beneficiaries. Therefore, error in including the unintended beneficiaries or underserving families under BPL would mean the person or family be receiving several government schemes like PDS, Ayushman Bharat etc. and excluding the deserving beneficiary or family.
DBT is solving only one part of problem
PM-KISAN Scheme is currently being administered through an online transfer into the bank accounts of beneficiaries through an Aadhaar-seeded database. But the responsibility of maintaining the database and identifying beneficiaries lies with the state government. The major implementation issues pertain to dated land records and problems in Aadhaar-seeding and authentication. This has caused delays in receiving payments. In the first instalment, of the 8.3 crore registered beneficiaries, only 6.7 crore beneficiaries received the payments. In addition to some exclusion errors, there have been instances where money has been transferred to beneficiaries that were supposed to be excluded according to the criteria set by government guidelines.
Status of beneficiary is dynamic
The occupation or status of beneficiary is dynamic or should be. The aim of social protection is to ensure that person comes out of below poverty at some point of time. The aim is not to ensure that he/she remains below the poverty linein eternity. Further, the data should be continuously analysed as some people may be receiving benefits as labour under MNREGA or as farmer under PM-KISAN or as businessman under Mudra Scheme and so on. Data analytics or data mining should be at the forefront for delivery of social welfare scheme.
The main objective of reforming welfare should be to minimise exclusion of the most-poor and vulnerable groups and ensure timely delivery of benefits. While no existing scheme is perfect in terms of inclusion and delivery, a study of state-level variations in approach and outcomes can help identify potential solutions.
Solution lies at grass root and use of technology
Social welfare delivery is an important tool to enhance citizen engagement at the grassroots. Panchayats/ULB bring in presence, trust, access to citizens, and are well placed to take charge of decisions related to social welfare delivery if backed with one data one source model applied in Estonia for digital data verification or Suvidha application recently launched in Karnataka.
Panchayati Raj or Rural Development Department can act as a nodal agency to other Ministries and State Government and help in reducing the cost of implementation of Rs.10 Lac crore of worth welfare schemes with significantly reduced error of inclusion and exclusion.
Its time that we start trusting and utilising the Panchayat/ULBfor identification of beneficiary and use Analytics, Artificial Intelligence to check the misuse of scheme. There is no other institution or agency better than Panchayat/ULB to identify the beneficiary of its actual status for any social program.This could be a game changer and a concrete step towards achieving the purpose of 73rd and 74th Amendment to constitution of India.