ICC postponed T20 World Cup to 2021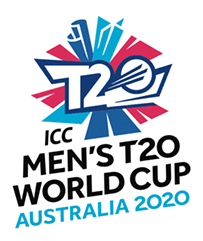 Dubai, July 21 (HS): The T20 World Cup will now be held in October next year, the final of which will be played on 14 November 2021. The World Cup was scheduled to be hosted by Australia from 18 October to 15 November this year, but the ICC has postponed it by a year due to the Corona virus pandemic.
The ICC confirmed on Monday night that the Men's T20 World Cup to be hosted by Australia due to the Corona virus epidemic has been postponed to 2021.
Cricket Australia had informed the ICC in the month of May that it was difficult to have a quarantine system for 16 international teams and a safeguard against Corona, which would make it impossible for the World Cup to be held.
In addition, the 2023 ODI World, which will host by India has also been extended to November, which was first to be held in March-April. It will allow more time for the World Cup qualification process.
The ICC said in a statement, "At the Monday meeting of the IBC Board (Commercial Assistant of the ICC), the schedule of the next three ICC men's tournaments has been altered, causing cricket to be disrupted over the next three years by the corona virus. There will be a good chance to recover."
The ICC continued, "Among the three competitions that have been revamped are the ICC Men's T20 World Cup, which will now be held in October – November 2021 and the final of this competition will be on November 14, 2021. Whereas, ICC Men's T20 World Cup 2022 will be held in October-November, the final of which will be played on November 13. The ICC Men's Cricket World Cup 2023 will be held in October-November, with the final on November 26."