House of ex-MP Atiq Ahmed's close aide demolished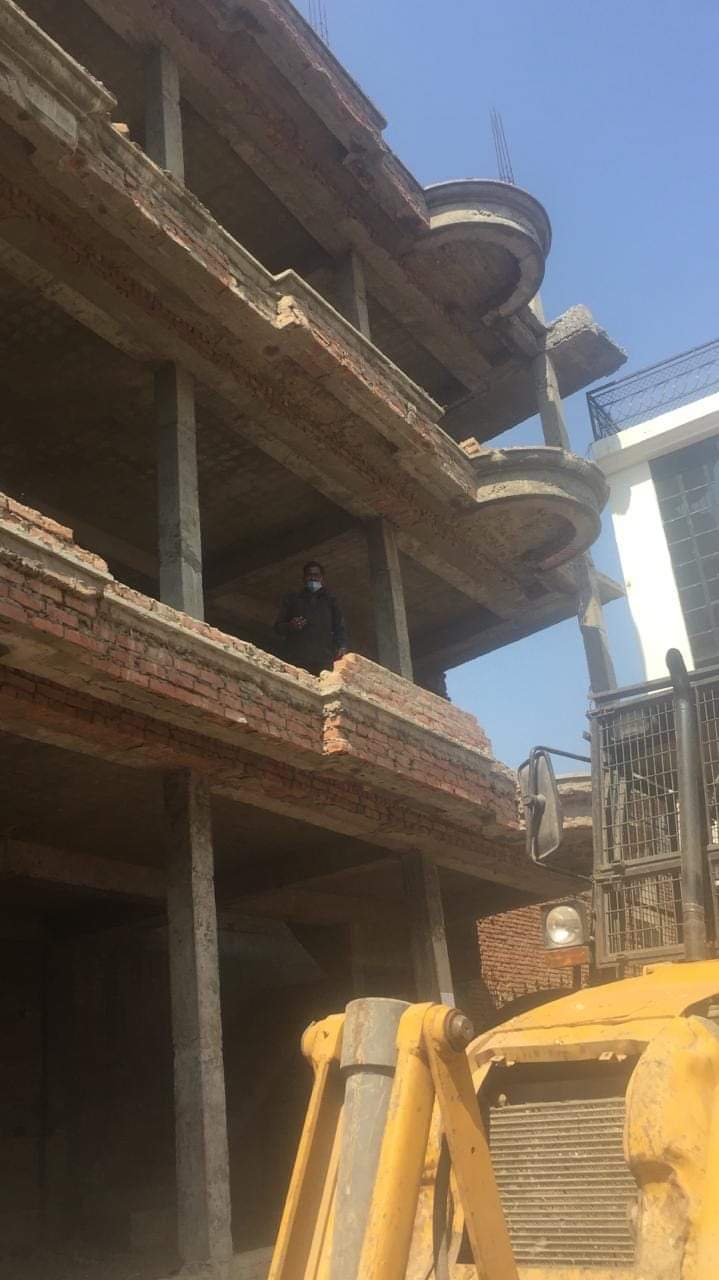 PRAYAGRAJ, Feb 25 (HS): Crackdown on the empire of gangster-turned-politician Atiq Ahmed and his associate is continuing unabated in a bid to break their 'financial backbone.' A team of Prayagraj Development Authority (PDA), district officials and police demolished a three-storey house allegedly constructed and owned by Mohd. Ashad, alleged care taker and business partner of ex-MP Atiq Ahmed in Kareli area of the city. Plotting of land in Karendha village under Kareli police station carried out by Mohd. Ashad was earlier seized by administration and last September he was arrested and sent to jail on the charges of demanding extortion from a person in Kareli area.
The demolition drive was conducted by a joint team of Prayagraj Development Authority, administrative officials and the police. Though the team had arrived with heavy police force, they couldn't start the demolition due to a protest by a group of women outside the house. However, police pacified the protesters and took them away from the spot.
PDA official Alok Pandey said, "The house was constructed without getting a map sanctioned by the civic agency. The house is valued around Rs 5 crore and is constructed on 500 square metre." He said the occupants of the house did not have any sanctioned map to show.
District police have also compiled details about other illegal properties owned by Mohd. Ashad. Earlier during the day, police restricted movement of local residents towards the house and the demolition drive went on for hours.
"We want to break the financial backbone of these criminals. Though they are in jail, they are running their empires from inside. Thus, all sources of ill-gotten wealth, as well as property that it has been channeled into, will be targeted," said a district administration official while speaking to HS. The clampdown is being carried out chiefly under Section 14(1) of the Gangsters Act, which allows attachment of illegal properties, in order to effectively curb gangsters, mafias and criminals and their associates, the officials said.