Home Minister conducts late night surprise checking near international border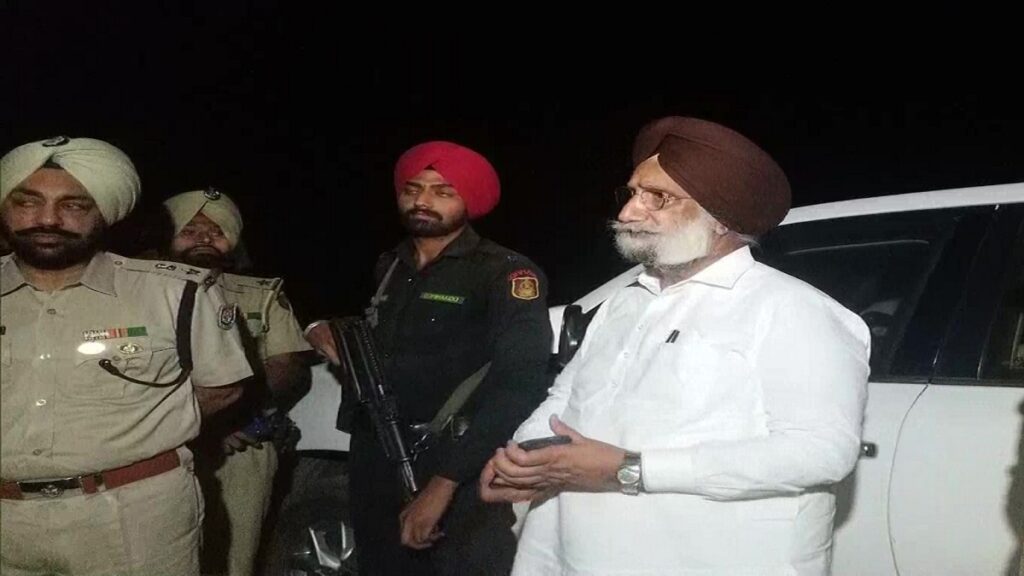 Ajnala/Dera Baba Nanak, October 16 (HS): The Deputy Chief Minister and Home Minister Sukhjinder Singh Randhawa on Friday-Saturday midnight conducted surprise checking of the Punjab Police nakas alongside the India-Pakistan International border at Amritsar (Rural), Batala and Gurdaspur Districts.
Randhawa who personally took stock of the ground situation at the Punjab Police nakas at Jagdev Khurd, Gagomahal, Dariya Moosa, Singpura, Ghonewala bridge and Dera Baba Nanak, directed the Punjab Police to remain forever vigilant and categorically made it clear that any laxity with regard to the security and law & order would not be tolerated at any cost and dereliction of duty in this matter would be strictly dealt with and offenders strongly punished.
He was accompanied by IG Border Range Mohnish Chawla, SSP Amritsar (Rural) Rakesh Kaushal and SSP Batala Mukhwinder Singh Bhullar.
Patting the back of police personnel who are discharging their duty with devotion, the Home Minister said that during this checking programme chalked out at short notice, he is fully satisfied with Punjab police doing full justice to its duty.
The Deputy Chief Minister who also holds the Home Portfolio, said that Punjab Police is fully capable of safeguarding the security and Law & Order of the State as well as the sovereignty of the country. He also said that the nefarious move by the union Government to weaken the States' Police Forces by extending the jurisdiction of the BSF to 50 Kms won't be allowed to succeed.
Divulging further, Randhawa said that some anti social elements with their narrow interests are spreading baseless rumours about the law & order situation along the International border of Punjab. He warned such elements and said that Punjab and it's people are fully safe.