Home Minister arrived to take part in foundation day celebrations.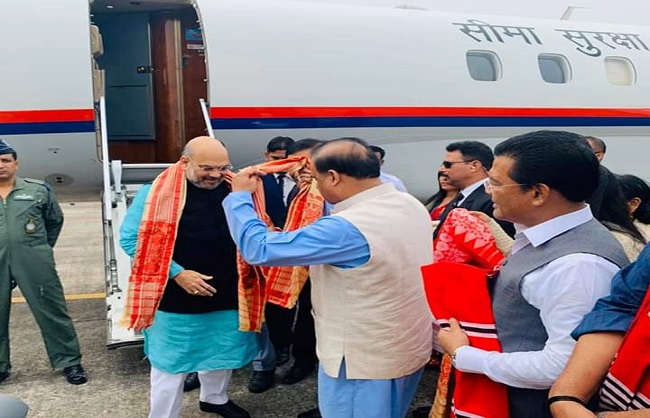 Lakhimpur (Assam), Feb 20 (HS): Union Home Minister Amit Shah arrived by a special flight at Lilabari Airport in Lakhimpur district to take part in Arunachal Pradesh's 34th Foundation Day celebrations, where he was welcomed by traditional Assamese customs.
From Lilabari, Amit Shah left for Itanagar via helicopter. Assam Chief Minister Sarbananda Sonowal, Minister of Finance, etc. Dr. Himanta Vishwasharma, local BJP leaders, activists, etc. were present at the airport to welcome Amit Shah. On this occasion, Shah was welcomed with traditional songs, dances, etc.