Highway reopens after 7 days closure, 1900 stranded tracks on way to Valley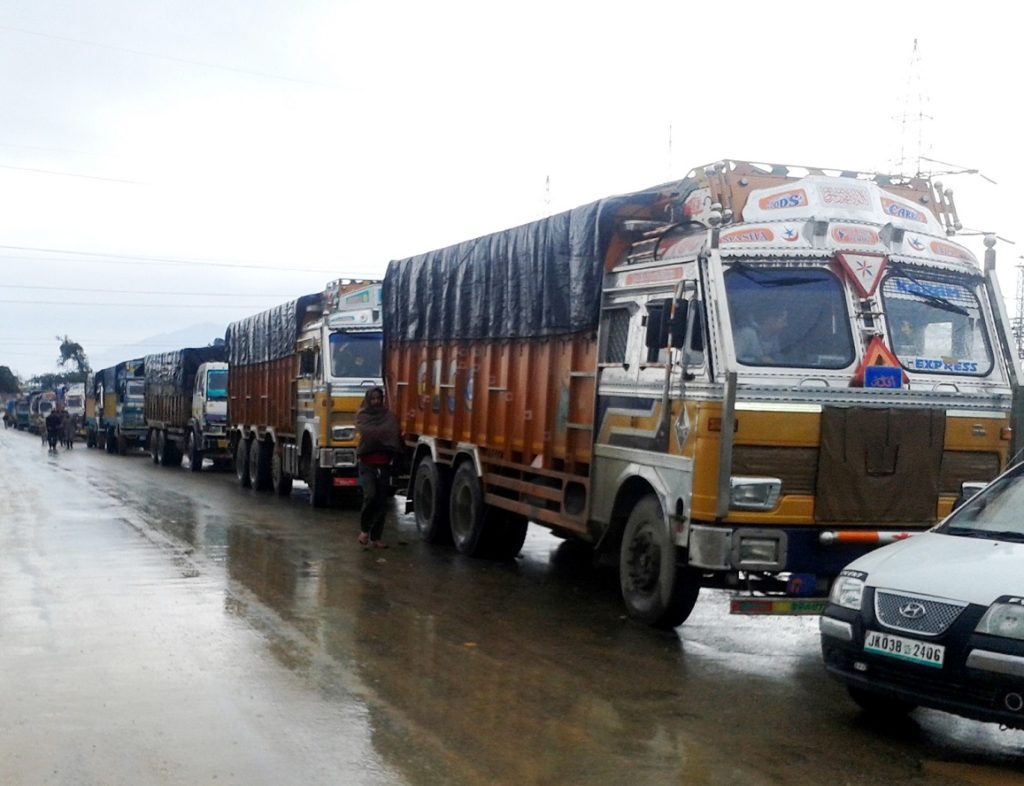 Jammu,03 April(HS): The Jammu-Srinagar highway, the only surface link connecting Kashmir Valley with the outside world was reopened today after remaining shut seven days, officials said.
Traffic police official said that the stranded traffic, mostly trucks carrying supplies, was allowed to move towards Srinagar. "Around 1900 trucks which were stranded at different locations are proceeding towards Valley," he said.
Actually a portion of the highway at Dalwas near Nashri Tunnel had sunk, resulting in the suspension of vehicular movement on the strategic road.
Hundreds of trucks laden with essential goods including medical supplies and oil tankers bound for Kashmir were stopped at several places, mainly at Udhampur and Jammu all these days.