Higher learning in India – Taking a path inspired by our tradition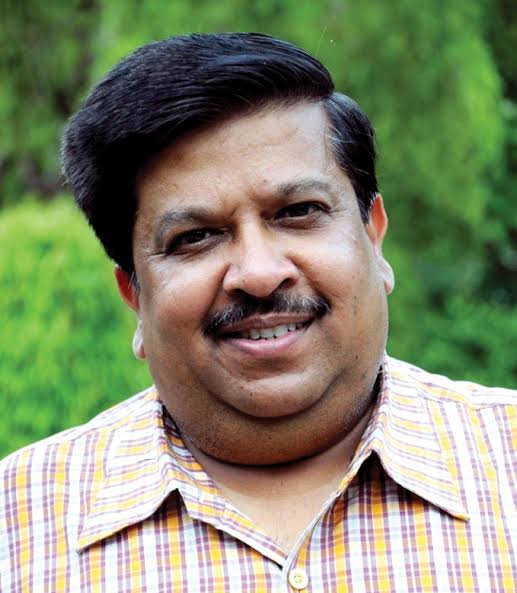 ✍️ Madhukar Gupta
Indian culture and traditions have flourished for century's inspite of innumerable incursions into India by Turks, Persians, Central Asians and later, the Spanish, Portugese, British, French, and the Dutch. Even after fourteen hundred years of foreign rule the Indian social fabric remained by and large intact and authentic.
Core Indian values have not only sustained themselves, but flourished as never before in a world which is so diverse from ours. There has in fact been a resurgence of traditional Indian systems like yoga, Ayurveda or cuisine. Most famous US Universities have a department of South Asian studies which predominantly focuses on Indian culture, languages and traditional thinking.
A global Indian University should have core Indian values, traditions and culture at its heart. It should attract students from all parts of the world but should epitomize what India has always meant to the world. The University system in India in many ways has to expedite the process of reverse colonization where we export Indian culture and its associated knowledge to all corners of the world.
Imagine the diversity of Indian food that can taught and learnt at an Indian University. There has been an explosion of Indian restaurants, especially serving vegetarian Indian food. They have sprung up everywhere in the world, more so in the last two decades. Consider an Indian University giving a choice of more than twenty Indian food menus to savor to foreign and Indian students.
Likewise, artisans, weavers and craftsmen over ages flourished practically in every village in India. They made such intricate designs with only traditional learning which was experiential and handed down in an informal, but organized fashion down the ages. We need to reflect on our own history and learn from it. There isn't a need to initiate structured learning processes like the West over our time tested informal systems of teaching & learning which are extremely cost effective.
While specializing in the US, often I would relate to our own scriptures and shastras. I would wonder that what was being taught as new knowledge in those Universities had already been talked about much earlier in India. Maybe, we were unaware of the strength of our own systems of learning. It is strange but true that we are learning about our own indigenous knowledge from foreigners, for instance from Western yoga gurus or Michelin chefs about our own ethnic food.
I was advised to spend the maximum time with the Masters or Gurus at MIT, Harvard and the like. It meant that you have to have a Guru who can take you where you want to be or deserve to be. That's precisely what is embedded in the Gurukula system of education. 'Unleash the power of traditional Indian thinking', that's what we need to do to take our education system to the next level.
The West has already recognized that a Guru is very different from others. He is a Master in whatever he is teaching. We should have such Gurus to teach to nurture and build individuals of great character and competencies: individuals who have the intent and capacity to change the world. It is for a reason the out of fifty Nobel laureates in Economics, twenty eight taught at University of Chicago.
The moral of the story is 'Revive the Gurukula system'. Allocate students to chosen Gurus – Mentors who would help them realize their full potential; create giants from ordinary mortals. The Guru will not be expected to be nice, but be a tough coach from whom the students will learn. They would inculcate in them sacrifice, penance, patience and perseverance to build men of great virtue and character. Through tradition Indian thinking they would be learning first about themselves; about the world within themselves along with the world outside.
Swami Vivekananda said that students should be encouraged to understand the primary values of life. The effort should be to groom them into wise men by imparting knowledge rather than providing more information which is easily accessible in the public domain. They should be encouraged to seek knowledge than information.
Unlike western education which concentrates on niche knowledge, Indian Universities should impart more comprehensive education, in addition to specialization. In the Gurukula pattern, the Guru would be expected to teach students about the whole and also, the parts, so that they can see the big picture along with details of the picture which are under focus.
As a student I realized that in a good University, once the professor figures out your commitment to learning, he's really committed and prepared to teach you. Before a student is taught he should be ready to receive education. The urge to learn at the feet of the Master should be visible. The pupils in this ecosystem should be selected after seeing their thirst for learning along with their intellect. He should also be ready to unlearn, before the Guru can encourage him to learn.
In Israel, there is conscription for students, boys as well as girls before they graduate. It ensures that their egos are bruised and rough edges in their personalities smoothened. They become more grounded, have more turf knowledge and are more employable. Begging for monks in our religion is encouraged as it kills their ego. Sons and daughters of Presidents and Governors have no shame in washing dishes in the West. We could look at a very practical way of introducing some of these practices in a phased manner in our University system because of the great value associated with them.
The District Magistrate who was training me asked 'you are an engineer and an MBA, what do you know about this country'. My reply was 'honestly, I know nothing about how this society or country works'. Consciously, we should introduce community service for students to understand our social fabric and the way it functions. They should learn to work with their hands to get to know how the community works in addition to contributing to society. Education related to real life experiences in invaluable.
Language is an important medium to know culture. I learnt Tamil which is extremely helpful in connecting with Tamils across the world. Indian Universities should promote Indian languages and also, their dialects which have got neglected to the extent of being under the threat of extinction. We should also promote the learning of Sanskrit as a root language for other Indian languages.
Like Nalanda and Takhshila, we must promote a culture of discussion and disagreement as new knowledge is best created through engagement, discussion and discourse. Indian Universities could change the rules of the game through these efforts to help fulfill the great vision of Swami Vivekananda to nurture great individuals who would take India to greater heights in the future.
Writer is ex IAS officer and Mason Fellow, Harvard.