Heavy fire in the supply warehouse of Govindpura Industrial Area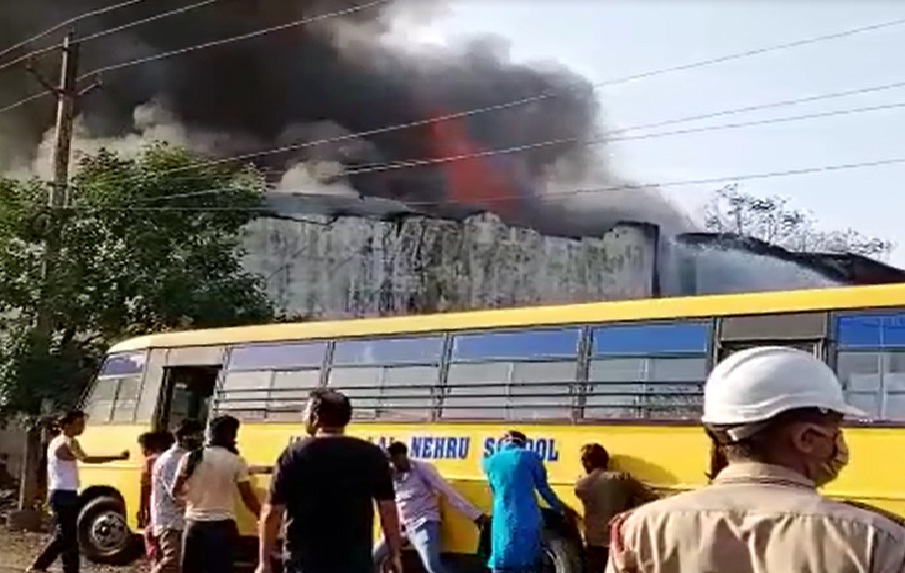 Bhopal,24 May(HS): A major fire broke out this morning at around 9 am in the  Govindpura Industrial area here reducing goods worth around Rs Three crores to ashes while 15 fire tenders struggled almost for four hours to bring the fire under control.
According to preliminary reports, the warehouse was full of clothes and electronic goods. It is being told that the supply supermarket has five showrooms in the city.
This warehouse has been closed for the last two months due to lockdown. However, watchmen guard the property in three shifts. The reason for the fire mishap is yet to be ascertained.