Health minister Banna Gupta entered assembly premises on auto rickshaw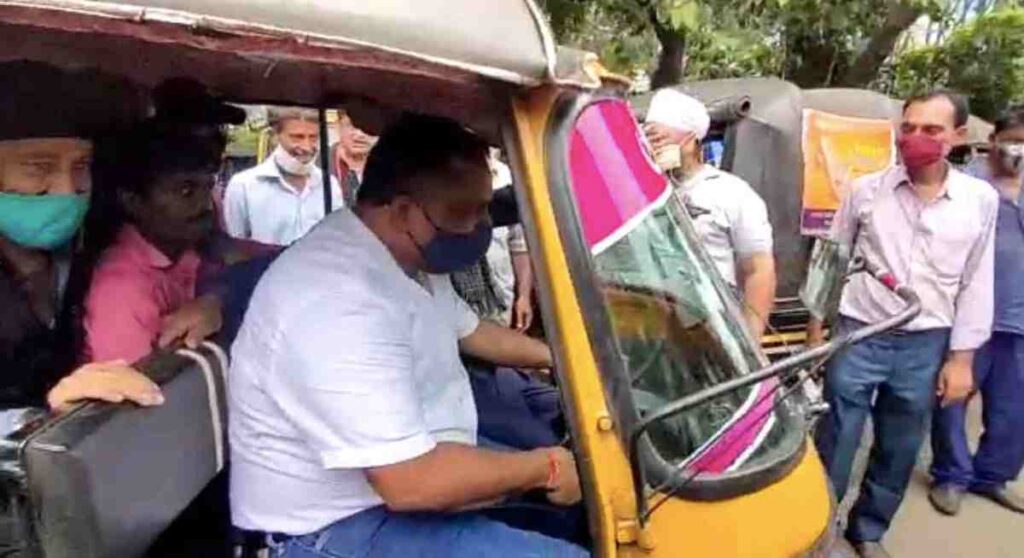 Ranchi, Sept.9: State Health Minister Banna Gupta chose a novel way to mark his protest against the "auto rickshaw agent" remark by senior BJP leader and former assembly speaker C.P.Singh on the floor of house on September 7.
It was experienced when he entered the assembly premises around 10.45 am driving an auto rickshaw. As he entered, a media person present in the assembly premises rushed to take his picture. When asked for his justification for the action he, however, said that he took the action to show his respect for the auto rickshaw drivers. He said it was a reply to feudalistic thinking that reflected in the house.
Gupta adopted this way to protest a day after assembly speaker Rabindranath Mahto turned down his request for a direction to Singh to seek apology from him in the house for the remark saying that the chapter has already been closed.
Mahto had turned down the request made during question hour on Wednesday saying he has already expunged the episode from the assembly proceedings and chapter is closed now.
As the health minister entered on an auto rickshaw to mark his protest against BJP legislators, BJP legislators were agitating at the entrance of the assembly to protest against yesterday"s lathi charge on their party leaders and workers marching peacefully towards assembly.
Unlike other days when BJP leaders used sandals on their forehead and saffron cloth strips carrying Shree Ram on their shoulders they had black cloth strips on their shoulders. Some of them had tied black strip on their head.
When approached for their comments on the act of minister Gupta, Bhavnathpur MLA Bhanu Pratap said it needed to probe how a state minister breaking protocol entered the assembly premises without permit and driving license. Kanke MLA Samri Lal echoed the Bhanu. Sahibganj MLA Anant Ojha said if the minister is really serious about auto rickshaw he should do something concrete for their welfare.