Harsh Dev sits over Protest Dharna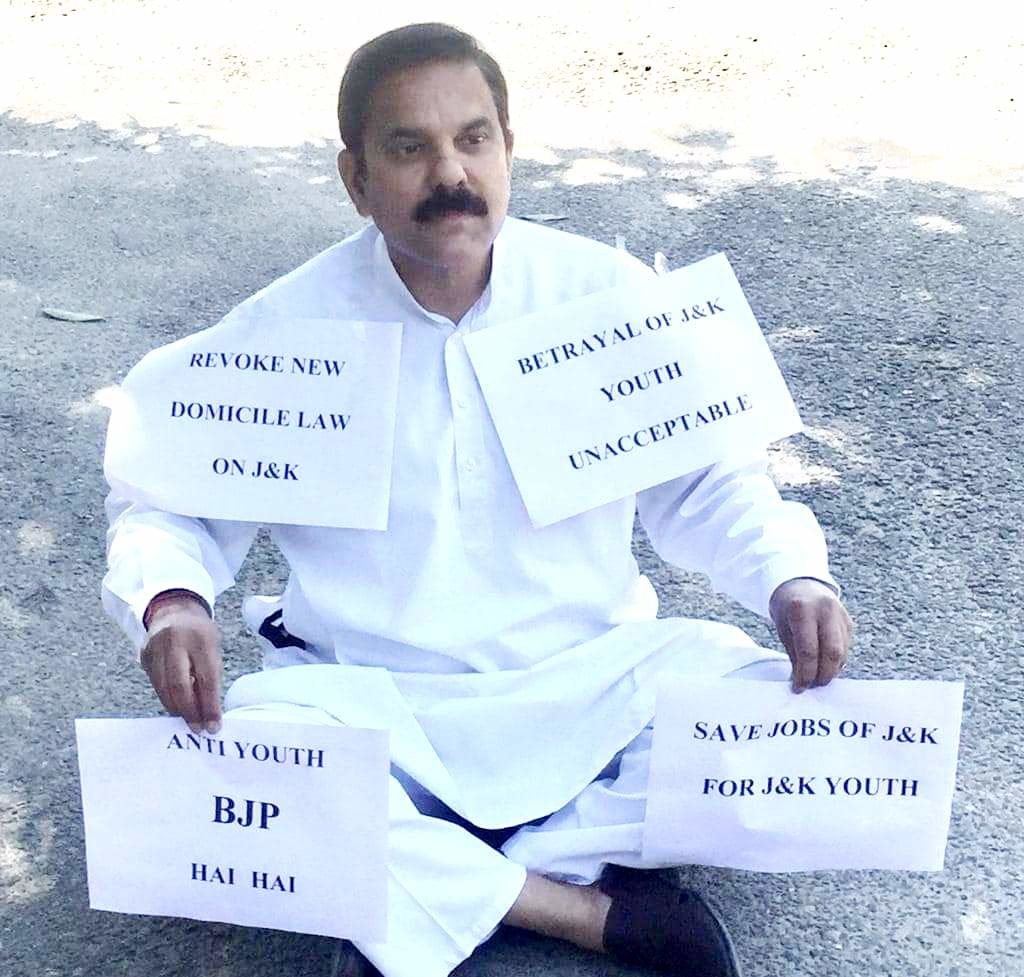 Jammu,02 April(HS): Harsh Dev Singh, Chairman-JKNPP & former Minister accusing the BJP govt. of having betrayed the trust of the people of J&K, today described the newly enacted Domicile Law as an obnoxious piece of super-imposed legislation.
By throwing open the J&K employment avenues, except a part of Class-IV jobs, to the outside States, the BJP led govt. had caused the greatest disappointment to the educated unemployed, said Singh.
"This is the greatest disservice to the youth of J&K, In fact, a dacoity committed upon the rights of the J&K youth said Singh adding that the govt. move would be opposed tooth and nail.
He was addressing the media persons today during the course of a protest dharna lodged by him in Jammu today seeking revocation of Domicile Law.