Godda Volleyball Team awards Best Players of various trophies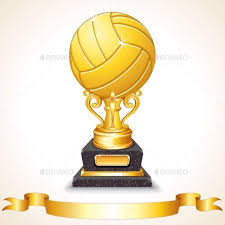 Godda, 25 February 2021 (HS)Winners of the five-day Jagdish Chandra Bose Memorial Trophy organized by the Godda District Volleyball Association under the aegis of the Jharkhand State Volleyball Association were declared in Bethel Mission School premises today. For the men's section of the 20 Inter-District Male Volleyball Competition, the CISF team defeated Dhanbad by 25-17, 25-21 and 25-21 points in straight sets, Bokaro in third place and Ranchi in fourth place.
On the other hand, in the Late Mahavir Oraon Smriti Trophy for the Ranchi district team in the women's category, players defeated East Singhbhum by 3–1, 25–15, 25–19, 23–25 and 25–12 in the title match. Host Godda finished third and Dhanbad finished fourth. The winners and runners-up players were awarded trophies by the Chief Guest Sub-Divisional Officer Rituraj.
The Best Discipline Team Award was given to West Singhbhum in Men's category and Gumla District in Women's category. The Awarded Best Player of the Year  were Achal Tirkey Memorial Trophy in the male category and Mausam Kumari of Ranchi in the women's category. Shekhar Bose was presented the Best Instructor Award.