GM reviewed safety, punctuality, loading & revenue position on NC Rly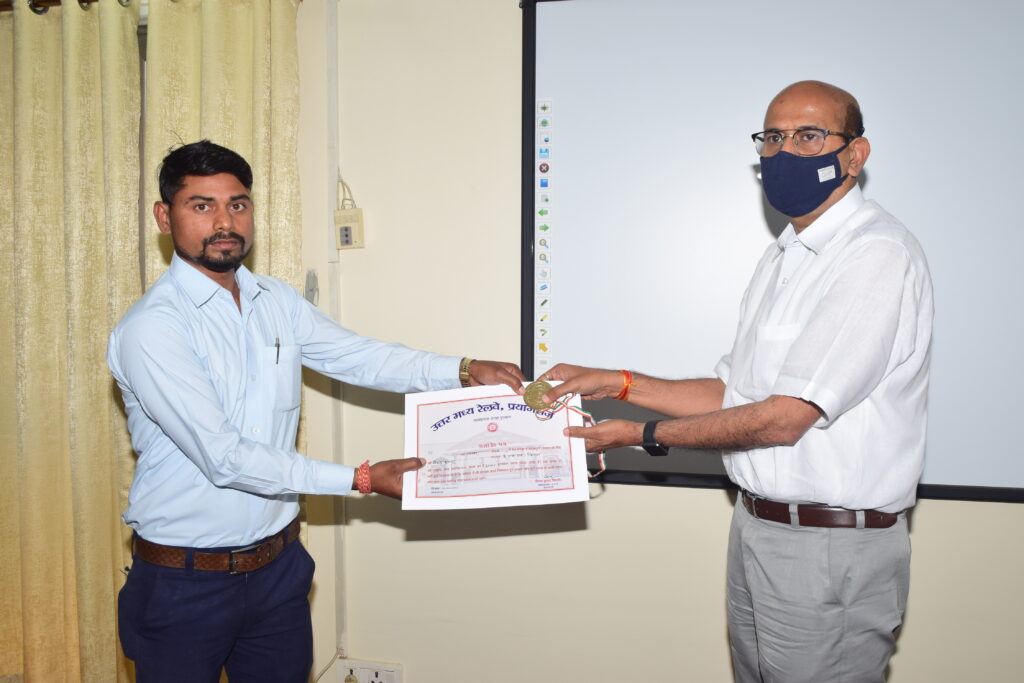 PRAYAGRAJ, April 6 (HS): General Manager NCR and NER Vinay Kumar Tripathi reviewed status of safety, asset reliability, punctuality, loading and revenue on North Central Railway, which was attended by AGM NCR Ranjan Yadav, PHODs of NCR and DRMs of Prayagraj, Jhansi and Agra divisions and other officials from HQ office, Prayagraj and divisions. During safety review, precautions to be taken to prevent fire cases, protection to be taken at work site, proper road learning of track maintenance machine operator etc. were discussed. Reviewing position of safety in train operation, General Manager Vinay Kumar Tripathi stressed that each and every functionary of Railway must remain focused for safe train operation.
North central Railway has prepared list of important infrastructure works targeted for completion in FY 2021-22. GM Tripathi said that each important work needs to be bifurcated and progress of each milestone be monitored so as all targeted works are completed in time.
After video conference, 37 staff and supervisors of North Central Railway were given General Manager Safety awards. These staff and supervisors chosen from the three divisions have done exemplary works in field of safety, averting accident etc. Owing to Covid-19 protocol, 07 local staff of Prayagraj division were given awarded by GM VK Tripathi in HQ office, Prayagraj while other staff and supervisors were given GM level safety award citation and cash award by respective DRMs.