Global slowdown, responsible for recession in Indian economy: D.L. Sharma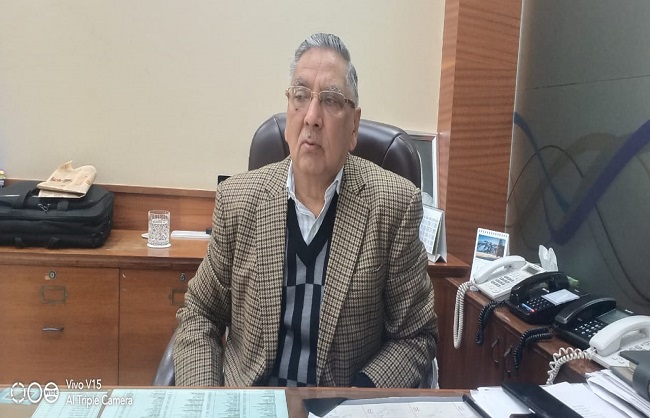 Ludhiana, Dec.30 (HS): Global slowdown is responsible for the so-called recession in the Indian economy. This was told by D.L. Sharma, managing director of Vardhman-AE (Vardhman-American and Efird). Vardhman industry that was once Vardhman Spinning Mills Limited has now become a joint venture of Vardhman and an American company- American and Efird having 11 percent and 89 percent stake in the company respectively.
According to Sharma, after globalization, every country's economy has been exposed to global markets thus each and every ups and down cause impact globally.
He meant that slowdown or recession is externally driven. As a suggestion to the government for the amelioration of the economy, he advised making our economy export-oriented so that we can have sound exchequer.
He said that it is technically called as export-led growth that can bring prosperity to the country. Sharma further added that people are clamoring for the negative impact of demonetization but the corporate sector had almost zero effect on its affairs because cash dealing is negligible here in this sector and almost every transaction is digitalized.
As per Sharma, after Vardhman becomes a joint venture it has established its unit in Tirupur of Tamil Nadu. It is worthwhile to mention here that Vardhman Group is a textile group based in Ludhiana, Punjab, India. Vardhman Group was established in 1965 by Lala Rattan Chand Oswal. The group is engaged in manufacturing and trading in Yarn and Processed Fabric, Sewing Thread, Acrylic fiber, and Alloy steel. Vardhman group was incorporated in 1962 as Vardhman Spinning & General Mills (VSGML). The company was promoted by VS Oswal and RC Oswal initially and is now headed by S. P. Oswal.