Fake picture of Amitabh Bachchan with Dawood Ibrahim goes viral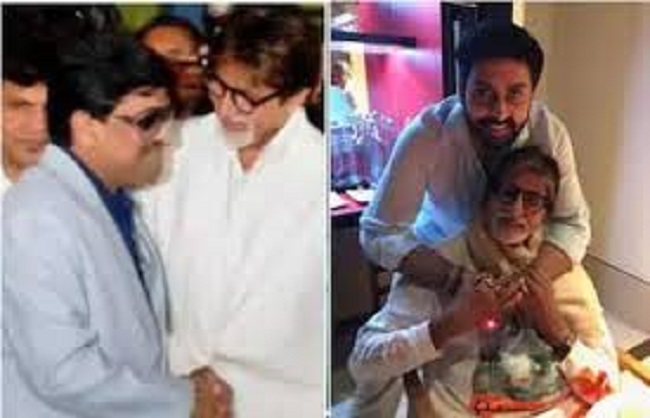 New Delhi , Sep 19 (HS): Amitabh Bachchan is very active on social media. Big B stays connected with fans through his post. These days a picture of Amitabh Bachchan is going viral on the Internet. It is being claimed that the person with Big B is underworld don Dawood Ibrahim in this picture. After which Abhishek Bachchan told the truth of the viral picture to everyone.
Responding to a Twitter user who shared this picture, Abhishek Bachchan wrote – 'Brother, this photo is of my father Amitabh Bachchan and former Maharashtra Chief Minister Shankar Rao Chavan.' After this reply of Abhishek Bachchan, the user deleted the photo. That is, the person present with Amitabh Bachchan in the viral picture is not Dawood Ibrahim .He is former Maharashtra Chief Minister Shankar Rao Chavan. Talking about the work front, Amitabh Bachchan has recently started shooting for Kaun Banega Crorepati.